Failing to switch off
Firms might be enjoying staff working more flexibly but many of those employees are finding it hard to switch off, finds Billy MacInnes
Last week I wrote about the work the German government (and some of the country's biggest manufacturers) were doing to try and make sure the new flexibility promised by mobility and BYOD didn't become a licence for employers to force employees to be available for work 24/7.
Labour minister Ursula von der Leyen said it was in employers' interests for workers to be able to "reliably switch off from their jobs, otherwise, in the long run, they burn out". She added that "technology should not be allowed to control use and dominate our lives. We should control technology".
As fate would have it, the Economist Intelligence Unit published research (which includes a global survey of 316 executives) a couple of days later, entitled The personalisation challenge: business culture and mobile security, which reinforced von der Leyen's argument.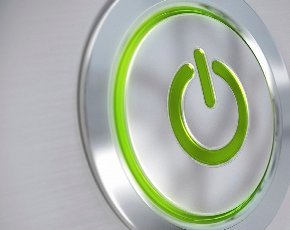 First, the good news about mobility. As many as 49% of respondents said using mobile devices boosted innovation, 39% felt they were more on top of their jobs and 37% were more efficient. Mobility was also helping to make organisational structures flatter and less hierarchical.
But when it came to the effect on work/life balance of using consumer devices at work, the story was very different. In a section headlined A personal trade-off: Empowered or enslaved?, the report revealed that 89% of respondents in Europe received email and calls during off hours, 86% received email and calls on holiday and 73% received email and calls during time with friends and family. As many as 61% chose to work during off hours, 46% worked while on holiday and 25% worked while spending time with friends or family.
Only 21% had learned to set effective boundaries for personal and work time and only 36% felt they had a better work/life balance because they could work away from the office. And despite the high percentages working out of the office, on holiday or with friends and family, only 42% thought using consumer devices made them more on top of their job and 39% thought it made them more efficient at their job.
The report quotes Nancy Flynn, executive director of US consulting firm the ePolicy Institute, on the importance of getting the work/life balance right. "Employees may eventually come to resent their supervisors or suffer from burnout. All companies should have introspective discussions at the executive level on corporate culture and the expectations of employees."
In the headlong rush to BYOD/mobility, I wonder if there might be a role for the channel beyond that of technology evangelist and supplier. At the moment, mobility is being promoted as a win-win for employers and employees alike, usually framed in terms like "flexibility", "freedom", "anywhere, anytime access". But while there are many instances where the words mean the same to both sides, there are others where "anywhere anytime access" (for example) is more about access to the employee than the company.
Channel partners could play a vital role in ensuring future work trends like mobility deliver the best results for employers and employees alike by taking responsibility for the technology and demonstrating an awareness of its potential negative impact rather than just focus on the positives. Not easy, I know, but worth thinking about.