Entatech goes back to the 80s
Nick Booth hops in his time machine and remembers a decade when the IT industry seemed somehow simpler
The PR people from Vidioh have sent me a card that is so shockingly modern it has put me into a state of regression.
It's basically an incredibly small, wafer thin, self-contained video player that's tiny enough to be placed embedded into a business card. So if you have a special person you want to impress (a loved one, a judge, the IT buyer for Morgan Stanley) you film your video message, download it onto the card and send it to them. They open the card, and see you talking to them off the page. You could create state of the art Christmas cards for rich clients, or even space age brochures. For those Scrooges amongst us, that sounds like the Ghost of Christmas Yet To Come – a terrifying vision of changes we can expect soon.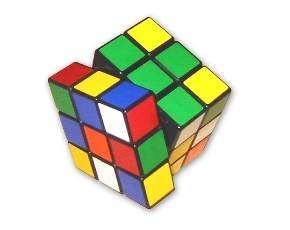 I can see the logic in disruptive technologies. They're the technical equivalent of genetic variation, and out of all these different models for business a stronger, fitter, faster moving model will emerge. But the industry seems to have gone mutation mad. Hardly a minute goes by without somebody invading my consciousness and threatening to 'fundamentally change' the way I live.
Stop it! Stop it now. I'm getting giddy with people constantly moving the goalposts. Every time an invitation to a briefing pops into my inbox (I've given up on this newfangled Twitter nonsense) a cold hand clutches at my heart. I yearn for the days when we used to gather round the fax machine at work and have a good old chat.
These days, conversations all take place in total silence while we stare at an oblong glowing screen. And, if marketing managers are to believed, the conversations are with or about our favourite brands. What sort of a world has technology given us?
So it was refreshing to hear from Jon Atherton at Entatech, who is taking us back to a happier time, the 80s, when technology more or less just let society get on with the more traumatic changes.
Throughout October Entatech is celebrating the 80s with 23 days of partner promotions. Microsoft, Fujitsu, Intel, Kaspersky, Kingston, Trendnet and D-Link will help you celebrate a time when the word 'paradigm' was unheard of and the terms 'fundamental change' and 'disruptive technology' were yet to appear on a power point presentation.
One of the vendor partners will run internal 'SPIFF' days and floor-walks, sending their specialists onto the company's sales floor to help the Entatech team get the message out about the special offers and promotions available on that day. Each vendor is offering three exclusively-priced products on their allocated day.
What I liked about the 80s was that there was none of this confusing cloud or virtual nonsense. People made profits on hardware. You still can, if you find the right niche. Kingston Technology, for example, is promoting its SSD products and HyperX product range. These products are aimed at users looking for high performance upgrades and they have a higher ASP and greater margin opportunity for the channel. If you slot an SSD into the place of the old hard disk (very 80s technology that) it's as good as buying someone a new PC at a fraction of the price, but a reasonable profit margin. Drinks all round (as we used to say at lunch time in the 80s).
Entatech is also giving away a Fujitsu LIFEBOOK A-Series notebook PC and £100 voucher each day in a prize draw for all customers who have placed orders that day. Very 1980s! These days, if a vendor says you 'could' win an iPad, the only thing you are guaranteed to get is a lifetime of junk mail and teatime interrupting phone calls from a salesman in another timezone speaking in his second or third language.
There's also some big cash prizes too. Why? Because October is a crucial month, explains Atherton: "With the Olympics pushing back the holiday season this year, we're expecting big things for this October."
But be warned; after a month of shell suits, headbands, leg warmers, listening to Nick Kershaw and Duran Duran on hold and talking about Zippy and Bungle, you may find yourself yearning for something modern and confusing. In which case, you might want to revisit Vidioh's video in a card product, which is about as modern and disruptive as you can get. It's the coolest piece of hardware I can think of and once people have seen it, I think the sale is a no-brainer. The margins are back on hardware. It's the 80s all over again!