Email marketing doesn't have to be cheesey, but it does have to work, says Message Horizon
We asked: Is Email marketing too cheesy? We got a massive response.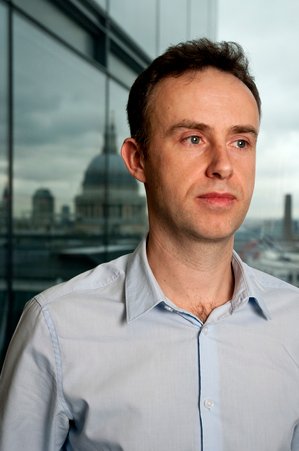 We asked: Is Email marketing too cheesey? We got a massive response.
Here's Jonathan Rodger, CEO of Message Horizon, on the pros and cons of this type of approach to cheese burger marketing.
There were some good points about the Byron Hamburgers campaign, he says.
"The content is brief and to the point and the title is catchy," he says.
"The idea of associating the royal wedding with a well-known film scene is fun and a subtle way of announcing a new restaurant opening."
On a technical level, the FROM domain has an SPF record and Domain Keys enabled.
But any resellers using email marketing in this way won't be getting the full benefits. For themselves or their clients.
"The email is a promotion but there's no call to action," says Rodger.
Worse, the links are not explained and the landing page is essentially a web page with the same copy as the email. There is no personalisation in the email.
There is no mention of special price offer, prize draw, free gift or any incentive for visiting the restaurant. It's like working the ball through the channels, getting into the penalty area, then diving when you should be having a shot.
In many aspects, email marketeers are missing an open goal. One of the sins of email marketing campaigns is that they dehumanise the business they are promoting.
"A photo of the new restaurant would make it seem more real. The reply address is 'noreply@' which cuts out the possibility of receiving direct feedback from recipients or entering into any dialogue," Rodger says.
The company has a Facebook and Twitter presence but these are not shown or linked to in the email.
Design is important too. There is a large header image (logo) that takes up an unnecessary amount of vertical space.
Web technicalities need attention to detail too and the Byron Hamburgers advert is a case in point. "The image has no ALT description so if images are not downloaded the recipient will just see an empty space in their viewing pane with a broken image and no text."
[Aha! I always wondered what the point of an ALT description was! - Ed]
The HTML contains style attributes within the <HEAD> tag, these should be contained within the <BODY> to ensure best rendering in web based email clients, argues Rodger.
He's not finished either. "There is no forward-to-a-friend option. Most worryingly, the IP address of the sending mail server has a very bad reputation score and the email would be considered at high risk of being rejected as spam," says the email marketing guru and CEO of Message Horizon.
Having said all that, however, this column walked past Byron Hamburgers on Sunday afternoon and it was heaving. So perhaps email marketing works. Imagine how effective it could be though.
Read more on Sales and Customer Management