stock.adobe.com
Don't shy away from unified comms challenges
Phil Marshman, CEO at video provider VQ Communications, says video MSPs need to embrace unified communications to survive
After bubbling just under the surface for what feels like forever, video communication is going mainstream. Video MSPs who have spent years building a range of robust services and competencies are now seeing new competition from a variety of places, including some very large integrators, off the back of new unified communications (UC) solutions.
Traditional video MSPs don't need to be concerned because it's important to recognise that UC has increased video usage massively. This is great for the whole market and therefore the only risk to MSPs is their own inertia.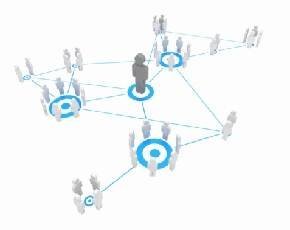 Video delivery and usage is changing as choice is growing. Different classes of service suit different business needs. Consider the airline industry. A flight from New York to London has first class seats, business class or economy at the back; these levels of service happily co-exist and are based on an individual's needs.
The flight's destination remains the same, however some people would prefer a better class of service. As such, parallels can be drawn with video conferencing usage. Depending on the user and the nature of a call, it might be made using a mobile device, room-based system or an immersive telepresence solution, but the call will still be made. As video moves, mainstream self-service solutions will grow, but there will still be demand for a high-end type of video conferencing service (as well as all levels in between).
Forward-thinking MSPs are throwing themselves into the mix and developing UC services to combine with their traditional ones, because UC is about allowing people to do whatever they want (in this case stay connected) at the level they need to, whenever they need to. That's the real enterprise sell, and if video MSPs are to remain relevant they must position themselves as enablers of all aspects of video.
Video delivery has become very sleek from the user's point of view, but connectivity can still be incredibly complex, especially between different kinds of devices. Thankfully for the channel, enabling is what video MSPs are exceptionally good at; bridging the gaps between disparate solutions, technologies and devices to offer reliable video whatever the context.
Enterprises that have already made a significant investment in video, perhaps in the shape of telepresence systems, will also want to integrate their UC solutions to protect that investment. Video MSPs need to recognise that their future value will likely be in helping businesses deploy, integrate and take advantage of a growing UC-as-a-service space.
Hiding is not an option
Unified communications has already gained significant momentum. The popularity of Microsoft Lync is helping drive video usage across all segments of industry.
Other video and UC players, such as Avaya, BlueJeans and Cisco, are playing an equally large part in the transformation of the videoconferencing industry, which I believe is on the path to almost universal acceptance as a business communications method.
Fundamentally, being a successful service provider has always been about problem solving. The user doesn't necessarily care what's in the operations centre; they simply want to press the buttons (the fewer the better!) and get on with their meeting.
MSPs have been helping businesses with videoconferencing for years, but the landscape is constantly evolving – UC has made video a more mainstream technology, while at the same time increasing its deployment complexity. Video MSPs need to recognise this and evolve their services appropriately to thrive in a unified age.
---
Phil Marshman is CEO at VQ Communications