Does your marketing machine need lubrication?
Nick Booth wonders if M2M mobile marketing could drive the channel 2 drink?
Gym bunnies are complaining online about all the temporary fitness fanatics who have flooded their health clubs. Well, now they now how we felt in December, when our pubs were swamped with amateur drinkers.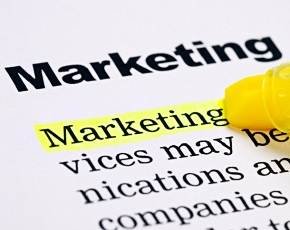 This is a battle where the IT channel will remain neutral, of course, because most Microscope readers seem to be seriously competitive in both sport and drinking - especially those in sales.
It's this devotion to duty that means they will be fascinated by developments in marketing technology that are seemingly polarized in their approach. On one hand, it is reported by sources such as Ovum, Gemalto and the Chartered Institute of Marketing that there is now a massive uptake of automated marketing techniques in the channel. Where once mobile marketing was once only used by brands like Coca-Cola to whip up interest among consumers, it is the vehicle for business to business conversations.
This might suggest that the channel has become a dry rather impersonal business environment. Who wants to be heckled by a machine as they're driving up and down the M1?
On the other hand, another app has recently come on the market that suggests that IT is still very much a people business. Grapeful is one of a number of applications available that helps you choose the right wine for the right occasion. But it's the only one that recognizes that the 'taste' of many meetings is less about the food, but the atmosphere that is created in the coming together of parties. You can taste the atmosphere of all meetings, but a confrontation between an ambitious reseller and the channel manager of Nutanix calls for a much lighter, fruitier wine than the full bodied red that should accompany a meeting in which, say, a security expert is delivering one of his tedious lectures to a client about the need for compliance. Grapeful is the first application that helps you select the right wine for the right type of meeting.
In short, Grapeful says it's a people business. But there's a massive body of evidence (which we shall outline below) that suggests that IT marketing is now run by machine to machine communications. So who is right?
They both are, according to Anne Godfrey, the Chartered Institute of Marketing's chief executive. "The really successful B2B companies have always done personal. All [mobile marketing] has done is make social a way in which you can build that original feeling of trust and do your homework," says Godfrey.
So it's a people business first. But once the lunch bill has been settled, Marketing Director A no longer assures Channel Partner B that she'll get "my people to speak to your people". That sort of support process is likely to be run by machines. It's more "my machine will speak to your mobile". The conversations will be a mixture of multimedia messaging services (MMS), push notifications, mobile emails, QR codes, location-based marketing and in-app messages.
There are a few lessons that must be heeded from the pioneers of this type of mobile marketing, the business to consumer (B2C) companies that have been doing this for years.
The rise of big data has made it even easier to market to target businesses and business users, says Mark Slade, EMEA managing director for Opera Mediaworks. But you must know which behaviours are synonymous with the specific business user you are trying to target from a particular business. "This can be supported by geo-location tools to help identify end users at a particular location that is relevant to the business audience you are wishing to target," says Slade.
Your best bet for successful engagement, whether en route or in the home, is the smartphone, says Joy Dean, head of partnerships at Widespace. "This device is truly always on and takes advantage of location-based audience targeting, meaning you can be in constant contact with the always on customer," says Dean.
I still think switching our phone off and having a bottle of wine might lead to a better conversation, higher levels of intelligence being raised and much more exciting insights. If only you can remember what they were.
Read more on Sales and Customer Management