Data – the lifeblood of a business
David Ellis, director of technology and services, ComputerLinks, looks at the importance of protecting data
Digital data is growing faster than any other commodity and its value for businesses cannot be underestimated. There are many causes for business data loss: human error, theft, local disasters, hardware failure and so on. Backing up important files enables businesses to protect against future data loss, but some solutions for data storage and data protection – such as file servers and backup tape drives – can be expensive, unreliable and prone to error.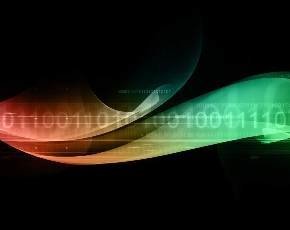 Given that data is vital for organisations of all shapes and sizes, some of the most critical items are often unstructured data files that employees need to access and change on a daily basis. These files are often stored on users' workstations, desktops, laptops and departmental file servers. Wherever those files are stored, users need access to them at the office, from home, on the road and through a plethora of devices and browsers. Allowing users to access and manipulate files from multiple devices requires that files be synchronised. Additionally, given the collaborative nature of business processes, files must be available for access by multiple staff members, and often, third parties.
There are many ways of storing and sharing files that offer different levels of reliability, flexibility, security and cost. Although, the most common method of sharing files is via email attachment, it doesn't lend itself to collaborative working and isn't the most secure. While there are specialised software packages that offer a central repository that keep track of revisions made to files under its management,installing and administering these systems does require a high degree of IT expertise. These solutions also require upfront CAPEX for the hardware, software and client access licences, which can make it an expensive option for SMEs.
Alongside file synchronisation, many businesses need a way of protecting documents and files. Many rely on simple solutions such as removable hard disks, backup tapes, or copying files to other machines. For organisations with limited resources and IT staff, this backup process is time-consuming and often overlooked.
To avoid more CAPEX spending some organisations have turned to cloud-based file sharing services such as Google Drive and Dropbox. Many of these public cloud-based utilities, however, do not provide service guarantees, enough capacity, or any technical support. As an alternative to public file sharing and storage systems, businesses can consider using dedicated cloud hosting, provided and managed by a trusted service provider.
These solutions require just a simple "subscription fee" per employee, which provides generous capacity and unlimited transfers in a model similar to mobile phone contracts. These file-sharing solutions are housed in secure cloud-based datacentres within the UK and are managed by expert teams. As part of a suite of managed services, they can benefit from other add-ons, such as disaster recovery and business continuity. In addition, security is typically addressed through encryption of the data at rest and while in transit.
For resellers who have built a deep understanding of their clients' IT systems delivering these services using a secure cloud where compliance and security is assured, is an attractive addition to their service portfolio. However, few resellers have the means or expertise to host these secure cloud services themselves.
By partnering with an established MSP, resellers can now manage these file-sharing and synchronisation services on behalf of customers. They can provide all of the elements of the service, including installing local backup hardware, configuring internet connections and setting-up and monitoring backup and recovery procedures. In the event of an issue they can also act as a point of contact to help recover files or restore critical applications. Furthermore, Service Level Agreements ensure customers are guaranteed the type and level of service they receive, to meet their particular needs.
The first step is to talk to your customers about critical data protection, collaboration and regulatory requirements. You may find that cloud-based storage solutions and services offer the answers they've been searching for.
---
David Ellis is director of technology and services at Computerlinks