Convergence latest: Are IT industry and showbiz to merge
Here's Peter Dickson. You've never heard of him, but you'll know his voice More evidence has emerged that the IT industry is being colonised by the rival show business sector.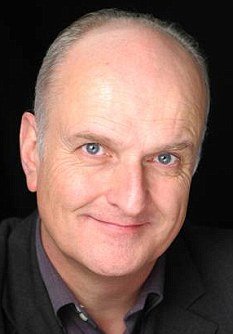 Here's Peter Dickson. You've never heard of him, but you'll know his voice
More evidence has emerged that the IT industry is being colonised by the rival showbusiness sector.
Previously, this column reported how Simon Cowell's brother, Whatshisname, has launched aggressively into the storage sector with Livedrive. Next it emerged that legendary showbiz agent Clive Rich has thrown his hat into the ring, entering the software development industry with an iPhone app, Close my Deal.
That's two showbiz types who've infiltrated the IT industry. Coincidence? I thought so too. Until last night, that is.
Last night a third X Factor associate, Peter Dickson, threw his hat into the ring. Now a pattern seems to be emerging.
Dickson might not look familiar, but you'd soon recognise his stentorian voice, which booms out to announce every act on The X Factor. In fact, his voice appears in a lot of places. He even won a BAFTA for his voiceover work.
Dickson has announced his intention to disrupt the telecoms industry.
Details of the product are under embargo, so I can't tell you anything. Except that he's involved, somehow, in a company called Iovox. This telecoms start up has created some sort of software platform that allows anyone to create their own voice applications. Telephony has been static for years, but Iovox apparently, intends to breathe new life into the old dinosaur. They've called it Voice as a Service. (Blimey, whose idea was that?!)
Reporting restrictions mean I'm not allowed to describe how Iovox has created a sort of world wide web for the telephone systems.
So I can't tell you about how anyone can create clever apps for business now. It sounds like the only constraint for using Iovox will be your imagination - and your understanding of business.
News International, for example, used Iovox to create a number they could put in newspaper ads. It enabled them to give away advertising space free to clients, as long as they paid commission on each call generated. Iovox creates a phone number, which somehow generates all kinds of meta data associated with a phone call. Such as who called, when, how long, why etc. This enables any business to audit phone calls and see how successful their phone communications are.
In other words, they're making print advertising as sophisticated and accountable as online marketing.
Iovox could save the printed word.
But we're not allowed to talk about it yet. In fact, there's loads of other stuff we could talk about. (Work with Gumtree and Zoopla, for example.) This would be a great business for a comms dealer or voice reseller to get into. Instead of just selling minutes or installing PBXs (where the margins are fast disappearing) this platform gives you the chance ot create new business streams for clients. Which makes them happy to get the company cheque book out.
But we can't talk about it until next week.
What we can say, in full confidence, is that the showbiz people are muscling in on the IT industry.