Column: Being rational about resellers in the cloud
It's good to see some positive stories coming out over the role resellers and the channel will play in a cloud-based future, writes Billy MacInnes.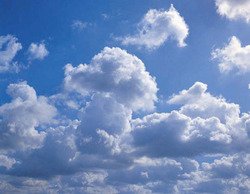 It's good to see some positive stories coming out over the role resellers and the channel will play in a cloud-based future, writes Billy MacInnes.
To my mind, there has been a little too much of the "we're doomed, we're all doomed" when it comes to coverage of where the IT channel fits into a cloud computing ecosystem. Understandably so, because there are quite a few things that need to be overcome and changed to create a definable role for resellers.
The weird thing is that, for the most part, while some channel businesses have been gripped with a kind of existential angst over their cloud future, most vendors have tended to be more encouraging in their interpretation of where we're all headed. They emphasise there is a role for channel partners going forward, even if they haven't flinched from warning there will be some hurdles and obstacles to be overcome to get there.
True, they may have differing views of what their channel partners will do and some of them might get a little vague when it comes to looking a bit further down the line, but at least they recognise a role for them in the emerging cloud ecosystem.
Of course, when you talk about ecosystems and their evolution, you accept that the place one party occupies in the current ecosystem may well be different from that in the next.
So, for instance, in MicroScope's report on an IBM white paper, Exploring the role of ecosystems in evolving cloud markets, it was argued the ties of trust and loyalty binding customers to suppliers in value chains would diminish in a cloud world. Instead, ecosystems would emerge that "seamlessly tether or aggregate customers and suppliers. As the ecosystems grow in size and diversity, the cloud-enabled value-nets contribute to increasingly intelligent and interactive environments and generate enhanced collective value."
This may well be true, but it's probably important to stress the ecosystems that emerge won't be creating something from scratch but merely replacing an older, existing ecosystem.
According to IBM, the ecosystem will be made up of vendors, infrastructure specialists, cloud builders and service and application providers. But aside from the addition of the 'cloud builder' layer, is there anything really that new here? On the surface, it may appear more fragmented than the existing ecosystem where the channel partner seeks to fulfil the combined roles of infrastructure specialist/application provider/service provider but who is to say they won't be reselling the same services in the future?
In another article about cloud on MicroScope, Jason Beal, senior director, Advanced Solutions and Cloud Services at Ingram Micro EMEA, is unequivocal about the healthy future for the channel in a cloud-based future. "The role of the reseller expands in the era of cloud computing," he states, pointing out the largest and most strategic IT industry vendors have already made it very clear they will go-to-market with their cloud computing solutions through the reseller channel.
Of course, he adds, the channel will need to adopt to meet the challenges presented by the cloud, calculating it has a 12 to 18 month window to develop a services-centric and annuities-based business model.
Commenting on the article, 'Scope reader Mickey Bharat says while cloud services may provide high percentage margins, the currency value of each transaction is much lower, so channel partners will need to make substantially more deals (with more customers) to achieve the same level of turnover and profitability. But how do they do this?
Bharat believes they'll need to go and find thousands of customers. This isn't anything new. Vendors have been talking about it for a while and channel partners can't claim to be ignorant of this shift in business model. The problem is, he argues, that a channel selling services to high volumes of customers that suits the cloud model already exists with telcos and service providers.
"How can a reseller compete with telcos and service providers that can give cloud providers instant access to thousands of end users combined with consolidated billing?" he asks. Good question. Now all we need is a good answer.
I don't have one of those to hand, but I definitely don't believe it's "doomed, we're all doomed". What's to stop, for example, those 'cloud providers' coming from today's channel partners? Also, if cloud computing is initially viewed as something businesses add to their existing infrastructure, they're likely to turn to their current partners and trusted advisers to deliver it and manage the evolutionary process of other parts of their infrastructure and services from onsite to the cloud. During that process, channel partners can also evolve to meet the new business model required by cloud.
Image courtesy: Digital Vision