Cloudy with a chance of windfalls
Mimecast vice president of strategic alliances, Julian Martin on why it's vital for the channel to pick the right partner if they are to make any money from the cloud
Steve Ballmer's quote – "for the cloud, we're all in"; spoken in March 2010 - rapidly became IT folklore and was a clear recognition from Microsoft that the shift from client server to cloud computing was an irresistible force, and that the company needed to get on the bus, fast. And once the Redmond behemoth is on that bus, everyone else had better start looking for a ticket, too. Fast!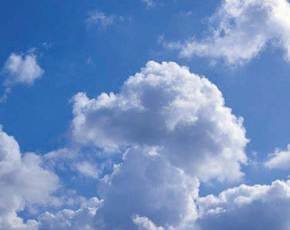 Three years later, though, and I am surprised to be still reading comments in the IT press imploring readers to 'embrace the cloud' or to 'start reselling cloud' or to 'make it a strategic part of your business.' Surely we've gone beyond that now?
We have to yield to the reality: there is no debate, cloud has won. And to believe otherwise is akin to King Canute's vanity leading him to believe he could indeed hold back the tide. Or, in more recent history, we could draw from the learnings of companies which have hit the news for all the wrong reasons: resolutely sticking to their traditional sales model, turning a blind eye to the innovation happening around them and then paying the ultimate price. Think Kodak, for example, which recently sought bankruptcy because it was unable to adjust fast enough to the rise of digital photography, despite its commanding lead in photographic film a decade or so ago.
More on Mimecast
Cloud migration reaps rewards, even when it's not a slam dunk
Hosted email services worth a look
It's easy to see why cloud computing gained immediate popularity, particularly for email. It results in lean, mean IT departments that can focus their resources on areas of high value for the business, while offloading commoditised but management-intensive or high risk applications – such as email – to cloud vendors.
In fact, the explosion in cloud computing has heralded the introduction of computing 'as a utility.' What does this mean? A utility is something that people use all the time and rely upon, and if it's something people rely upon, then they are prepared to pay above the odds in order to guarantee the delivery of that utility seamlessly and reliably. This would suggest there is money to be made for those willing to find ways to deliver these solutions reliably.
So why isn't the channel falling over themselves to grasp this opportunity?
The IT channel ecosystem is STILL threatened by the cloud for two reasons. Either, they can't figure out how they can 'add value,' i.e. build cloud services into a powerful value proposition for their customers; OR because they see their margins being eroded. But find the right vendor partner, and the long term rewards are there.
How do you know if you have the right partner?
Margins: Looking at vendors' long term margins can give you a good indication of how committed they are to the relationship. It's no good being paid a good percentage margin on closing a sale, only to see that drop off a cliff further down the line. Resellers have businesses to run. The whole attraction of the cloud business model is recurring revenue – if resellers can't predict a flow of income after closing a deal, their business looks unsustainable. The key here is working with vendor partners whose DNA is entirely cloud, not people who have made a shift from the old world to the new one. From the outset Mimecast has designed a partner programme to offer typical retained margins of well over 20%. In the case of Office 365, by combining Mimecast, the margins increase incrementally year-on-year.
Revenue protection: When a deal is signed, what steps are taken to protect that opportunity? Ask about vendor partner deal registration support, such as our 'Poacher's Penalty' which means any partner attempting to steal an existing Mimecast customer from another partner only receives a maximum of 2% margin.
Does the vendor partner have products or services that compliment your - or your clients' - area of expertise? The service aspect of your business is the only aspect you actually own. Product supply chains can be taken away at any time so the ability to add value with additional services is vitally important and your reputation is based on it. Look for opportunities to differentiate your offering with your, complimentary, services. Again, working with vendors who are cloud 'from the ground up' can help you build these services into a compelling and valuable proposition for customers.
What is the partner's customer retention rate? At Mimecast, for example, our 98% customer retention rate means we are offering our partners a customer for life, thus securing reliable, recurring revenues for the long term.
Will that partner offer to help you generate leads? How hard will that vendor work to help you win new business? Are the benefits of that vendor easily understood, tangible and demonstrable? What resources does the partner offer in terms of marketing training, technology or campaigns? At initial conversation stage, a good partner should be providing you with facts and figures about resources available, numbers of meetings and high quality leads provided.
The channel is key to the cloud - contrary to decreasingly popular opinion that its very model leans towards direct selling - and there are cloud vendors out there willing to reward you. But the cloud also needs to be profitable to the IT channel. And it can be. But only if you work with people with whom you can build a long term partnership that offers mutual rewards.
At Mimecast, we are gearing up for one of the biggest events on the channel calendar, the Microsoft Worldwide Partner Conference in Houston, and we're looking forward to sharing some of our success stories with attendees at the conference.
There IS money to be made. Start now.
---
Julian Martin is vice president of strategic alliances at Mimecast. Follow him on Twitter @julesmmartin. Mimecast is exhibiting at booth number 1207 at WPC.
Image credit: Digital Vision