Channel lessons from the Thai flood disaster
Billy MacInnes considers some of the lessons that both vendors and resellers could learn from the 2011 Thai flooding disaster
I was pleased to see a good news story on the MicroScope website last week. By that, I don't mean a good news story because obviously there are plenty of those. No, what I mean is a story that has some good news (there are fewer of those).
So, anyway, the story reported that the hard disk drive (HDD) market hasreturned to normality, finally, after the floods in Thailand in the summer of 2011. It just goes to show how reliant the HDD manufacturers had become on Thailand that the market should be disrupted for so long.
No wonder then that Jerry Kagele, senior vice president for worldwide sales at HGST, revealed it had learned from the floods to ensure component manufacturing was spread across different plants rather than consolidated in a single location. It's a lesson well learned.
In June last year, engineer, scientist and futurologist Peter Cochrane, wrote an article for TechRepublic headlined Tech manufacturing: A disaster waiting to happen, which argued the concentration of technology manufacturing in a single region, south-east Asia, has created a brittle supply chain and left the industry vulnerable to man-made and natural disasters.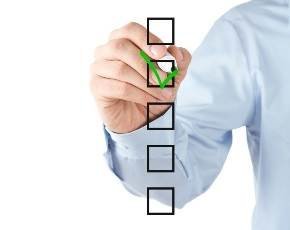 Cochrane argues the fact 10 dominant contract manufacturers producing PCs, laptops, tablets and smartphones are concentrated in south-east Asia demonstrates that economic theory and practice isn't working and needs to be reformed. "Making judgement calls using simplistic models of supply, demand, price and profit is far too crude a starting point," Cochrane states. "We need to include resilience, survivability, sustainability, people and ecological impact in the equation."
I leave you to have a look at the article for yourselves but it's well worth reading. What interests me even more, in the context of the channel, is the revelation from Kagele that although HGST took the decision not to pass on price rises at the height of the floods, some of its partners felt they could increase prices.
"Lots of accounts did well last year with the floods and margins were exceptional because of the floods," he said. The vendor has decided it needs to have a better dialogue with users to make the origin of pricing decisions clearer: "We want to have a stronger relationship downstream."
Personally, I don't blame him. From the outside, it looks like partners exploited their position as the sales and support arm for HGST to profiteer from its HDDs by failing to let users know the vendor hadn't raised its prices after the floods. No wonder HGST wants to "have a stronger relationship downstream" with users. You can only imagine the amount of goodwill that HGST could have won with users that was lost because they were unaware it had held pricing despite the effects of the flood.
Quite how they will react when they find out people sold them product at a higher price than they had to is not for me to speculate but I doubt it's going to be good news for those suppliers.
Read more on Sales and Customer Management