Can Twitter really be worth more than $24bn?
As Twitter shares start trading Billy MacInnes wonders if the social media firm really is worth its valuation
Can Twitter really be worth more than $24bn? According to the latest pricing for its IPO, that would seem to be the case. Or at least, it would appear that some people value Twitter at $24bn. Shares were originally priced in the $17-$20 range then rose to $23-$25 before increasing again to $26.
I'm sure there are probably a lot of people wondering just how anyone can value a company that made a loss of $64.6m on revenues of $168.6m for the third quarter at $24bn.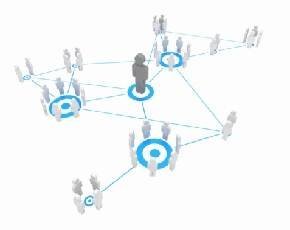 According to a blog by Miriam Gottfried on the WSJ web site, the valuation is based on the assumption by analysts that revenue will grow six or sevenfold over the next five years. It quotes analyst Sanford C. Bernstein as estimating Twitter could have revenues of nearly $4.5bn in 2018 (compared to $646m in 2013) with 90m US users and 480m international users (compared to a global total of 232m in 2013).
The inevitable concern is that Twitter could "do a Facebook" and end up with an IPO with shares priced at the top of the range which then drop dramatically and take ages to recover.
For me, though, surely the biggest area of concern for Twitter is not really so much to do with its underlying business as with the influence wielded on the company's well-being by its users. Or should I say, super users.
Take a look at this list of the top 10 Twitter users in terms of numbers of followers. Seven out of the top ten users are pop stars. I don't know about you, but I'm not sure I'd like to be entrusting the future of a so-called $24bn business to the likes of Katy Perry, Justin Bieber, Lady Gaga, Britney Spears and Rihanna. Or their fans.
I've nothing against any of them but it seems to me that Twitter's usage and user numbers are too closely linked with the fates and whims of 'pop idols' for comfort. What happens, for instance, if another platform comes along and those seven individuals decamp to the rival overnight, taking all their followers with them? Don't forget most of them have come up in an industry that's always looking for "the next big thing (TNBT)" and, in many cases, they were TNBT at one point. Is it really so hard to suggest that they too will be on the lookout for TNBT after Twitter?
I'm at an age where I don't really know a lot of the songs of any of those artists except through having to listen to them when my kids play them. But someone who they really like is Ed Sheeran (ranked 89th in the world by followers) and he has a song title that probably sums up the reality for Twitter and its advertisers when it comes to the company's relationship with some of its highest ranking users by followers. Especially if something newer and fresher comes along. What's it called? You Need Me, I Don't Need You.