Build your own cloud
In his final article, Richard Davies, CEO at ElasticHosts, moves the story on to show how channel players who have reached a critical mass can build their own cloud in their own data centre.
In his last article, Richard Davies, CEO for cloud services provider ElasticHosts and cloud platform vendor ElasticStack, explained the benefits of white-labelling cloud offerings for resellers looking to differentiate themselves in the market. Here, he moves the story on to show how channel players who have reached a critical mass can build their own cloud in their own data centre.
Reaching the critical mass
For most players in the channel, white-labelling or reselling cloud services is a simple and effective way to meet customer demand without the need for huge investments of time or resources. White-label solutions allow resellers and service providers alike to create their own brand and differentiate their offering to create a more 'sticky' solution to encourage customer retention, while still focusing on the job of selling, rather than physically operating the services themselves.
Yet there is a tipping point for a large service provider, or Systems Integrator (SI), where it can make more fiscal sense to build their own physical infrastructure. There is no hard and fast rule as to when this point is reached. For most, white-labelling provides all the control that a channel player would require, with a quick launch and no need to take on capital investment or unfamiliar data centre operations responsibilities. However, for those that have accumulated a healthy number of cloud customers, have expanded their business to a substantial size and want to take on these challenges, higher profits and growth potential can be achieved by creating their own physical cloud environment.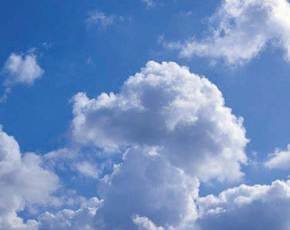 Top tips for building your own cloud
Developing and maintaining your own physical public cloud environment requires the kind of time and investment most channel players can't afford – hence whitelabel resale will be a better option for many. For those who do decide to build their own physical cloud, service providers and SIs need to be quick to the marketplace or risk losing current and potential customers as they spend time in development. Creating your own public cloud environment not only requires upfront infrastructure investments in server hardware and datacentre space. It also requires a software cloud platform to provides the services from this equipment.
With this in mind, here are some key recommendations for selecting a cloud platform:
• Automate customer support to reduce operational costs - Customers are looking for on-demand services where they can dial up or dial down capacity as needed, but this can put added pressure on the channel partner in terms of support. Therefore, to reduce operational expenses and maintain margin hosting, providers should look to offer customers an easy-to-use self-service control panel and fully automatic billing. This will allow the customers themselves to easily & instantly create cloud servers and change capacity on-demand.
• Minimise hardware investments while maintaining resilience - Even though virtualisation from the traditional hypervisor vendors has enabled clouds to be built at a viable cost, to provide the resilience needed by most organisations separate server and storage infrastructure is still required. Sweating hardware assets can enable channel players to reduce costs, but at the same time customers are demanding resilience in services provided. Would-be cloud providers should therefore look for a highly resilient, scalable cloud platform that can perform on commodity hardware; as opposed to expensive SAN or dedicated storage clusters. This will help keep costs down and increase profits, while still offering highly resilient cloud hosting.
• Transform business infrastructure for faster time to market - Business agility is often the key to competitive advantage and increased profitability. However agility has often been hampered by the time it takes integrate new service platforms with existing web control panels, provisioning, billing and other systems. Channel players should seek out an end-to-end cloud platform which does not need complex integration to enable them to transform their commodity infrastructure to a public cloud offering within days.
Let someone else do the leg-work
The key focus for any channel provider should be on increasing profitability, lowering operational costs, and offering a simple and positive experience for customers. White-label reseller packages and pre-packaged cloud platform software can help the channel to achieve speed to deployment, and in some cases can be launched in a matter of days, Simplicity is key: channel players looking to launch a new cloud service should maintain focus on their core business activities and look for solutions that are ready-made. By selecting a platform that is already tried and tested, channel players can reduce overheads and operational costs, while still gaining from increased margins and customer retention.