Bring Your Own Device: a Trojan horse for enterprise mobility?
Dominic Wordsworth, product group manager at ComputerLinks, expects the future of BYOD to be far from black and white
I spend a fair amount of my time these days talking to resellers and end users about their current IT set up and their aspirations for the future. In 2012, whether it was in the boardroom, over lunch or in a conference hall, the topic I was most asked to talk about was BYOD. Over and above all the other interesting things that were going on in our industry, the thirst for knowledge on all things BYOD seemed insatiable. Now however, mobile is not just about the device, it's more a state of mind. Enterprise mobility is now the order of the day; it's about working mobile rather than just having one.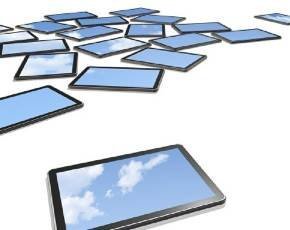 The thirst for BYOD was driven, of course, by the sudden proliferation of personal smart devices and the realisation by their owners that they could make use of them for work purposes. Sanctioned or otherwise, BYOD began to surface in organisations of all sizes and descriptions. As a result, the hype machine began to turn. I remember hearing someone say during a conference Q&A that by 2015, all devices on the network would be employee-owned. Then, as now, I have my doubts. Not that I am questioning the perceived benefits of a BYOD strategy, I just think the whole concept has been couched in terms that are simply too black and white.
I will concede that the landscape for IT has changed, dramatically, in a very short space of time. Whereas just a few years ago, IT's mantra would have been standardisation, today, those options are much more complex, albeit, hopefully for the better. But to suggest that we will move from company-bought devices directly to BYOD I think somewhat misses the point. In my view, having a single corporate template for delivering mobility is certainly a thing of the past, but often IT will still want to provision devices in order to retain ultimate control. They may let users choose from a range of devices. They may let them bring them their own. The likelihood is that there will be a mixture of different approaches.
So what we will end up with is a mixture of hardware, O/S, app types, delivery mechanisms and so on. Taking these separate elements and making them work together so employees can work efficiently drives enterprise mobility; of which BYOD is just a strand. When you strip it down to the basic components, what an organisation wants to do is deliver useful applications to users, over a network that is designed and fit for that purpose, to an endpoint that, regardless of ownership, is secure. The great news is that the technology exists today to achieve all that.
The burning question for the channel is 'what do their customers need to be mobile and productive?' Vanity projects that provided senior executives with shiny tablets and 'corporate bling' have a limited shelf life. What companies really want to see is a considered strategy that offers real return on investment. It's no good working off mobile devices if the wireless network isn't robust enough to handle the traffic or application access is impossible. Using legacy enterprise applications on a smartphone is a whole new kettle of fish; they need to be adapted to fit the smaller screen both in terms of usability and functionality. Lastly, security should remain paramount as opening up the network perimeter to mobile devices does create new risks.
Perhaps the IT industry needs to stop thinking about mobile devices in such black and white terms. To take advantage of the opportunities mobility creates, the channel should stop focusing on devices and start thinking about applications. BYOD was a great Trojan horse in 2012 to get customer conversations going, but I think they will ultimately buy tools for delivering a full range of enterprise mobility capabilities.
Picture credit: Thinkstock