Big data management is big business for resellers with the right expertise
To optimise the potential benefits of big data, organisations need help to manage it effectively, writes Andrew Carr.
The amount of data available to businesses has grown dramatically over the past decade, driven largely by the growth of the Internet, the rise of social media and multimedia, and statutory requirements to retain information. Between the origins of man and 2003, around five exabytes of information were created. Today, we produce that in just two days.
Much of this data is unstructured – estimates suggest around 80%. Everything from emails, memos and presentations, to maps and audiovisual recordings documenting business activity, customers, corporate know-how, and strategy. In short, a key element of every organisation's intangible assets.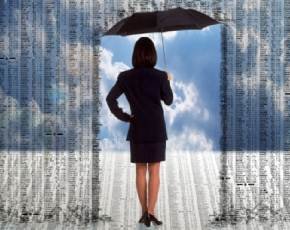 One of the challenges facing most organisations today – typically seen as a big data problem – is to really understand the quantity and diversity of this data, so it can be adequately protected while allowing users to fully capitalise on its value; and at the same time keep capital expenditure and operating costs to a minimum, at least partly by driving operational efficiencies.
So how can they do this? Most will benefit from expert advice and implementation skills to turn their vision of big data into a practical reality that drives commercial benefits. Everyone is talking about big data, but few companies will be able to deliver this functionality unaided.
Reaping the rewards
Bull Information Systems believes that to optimise the potential benefits of big data, organisations need to have the capability to manage it effectively.
Whether we are talking about transactional application servers, specialist appliances for applications such as business intelligence, or the supercomputers used for computer simulation, the machines that are needed today have to deliver colossal amounts of processing power simply to deal with such huge volumes of data. What's more, they have to prove their total reliability, because such systems are more and more critical, and offer optimum energy efficiency, given the growing weight of economic and environmental issues.
In terms of a step-by-step approach, organisations first need to put in place the raw infrastructure not just to store large volumes of data, but to do so efficiently and provide ease of access. We are seeing growing interest across a broad range of market sectors for systems that do just this. At the same time, to ensure that service levels are constantly aligned with the needs of the business, organisations need to make certain that the storage system implemented is scalable and capable of growing in line with these needs. So, the storage architecture has to be designed from the outset, with an architectural technology of building blocks/components that not only satisfy today's demands but also anticipate those of tomorrow.
Once they have a robust, scalable storage infrastructure in place, businesses can start to use it as a strategic tool by implementing the smart analytics they need to evaluate data and 'slice and dice' it to gain additional insight. From here, they can deliver applications such as business intelligence (BI) that enable them to extract the greatest possible business value from the data they have.
BI is a querying environment built to conduct advanced analytics to transform data into knowledge – its entire structure and mission are different to a traditional transactional environment. As such, it is ideally suited to its new role as an enabling technology capable of helping businesses to exploit their big data environments.
Real-time, mobile, personalised and capable of understanding massive amounts of heterogeneous information, the emergence of big data as a key focus for business is at last transforming BI into a truly valuable operational tool that uses predictive analysis to revolutionise systems and processes. This valuable intelligence that BI coupled with big data can unlock within businesses has the potential to drive profitability and competitive advantage through the added level of understanding and forecasting generated.
Of course, any big data implementation will need to deal effectively with one of the biggest issues for most customers: the question of security. Now that businesses have collected and stored all the data and are starting to turn it into actionable information, they need to work out how to protect it. And many customers have security concerns around areas such as data privacy regulations, the ongoing consumerisation of IT, data in the cloud and cybersecurity.
Making the right choices
With economic conditions remaining tough, it is increasingly urgent that organisations start using big data in the smartest way possible to make savings and deliver operational advantage.
Most businesses today lack sufficient resources or inhouse expertise to capitalise fully on big data themselves. They need to exercise caution in choosing a partner. Big data is not a reseller-based skill that is transactional in nature. Instead, service integrators with expertise in mission-critical applications, large solutions implementations and high-performance computing functionality are best placed to exploit this, working alongside inhouse IT departments to unlock value for customers.
---
Andrew Carr is sales and marketing director at Bull Information Systems
Read more on Business Intelligence Tools and Services