Back to the mobile dark ages; T-Mobile in new 'fair use' blunder
Throw out the iPhone. Bin the HTC Hero, smash the Samsung Galaxy. It's time to dig out the old Nokia phone that you tucked away for emergencies.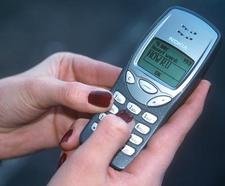 Throw out the iPhone. Bin the HTC Hero, smash the Samsung Galaxy. It's time to dig out the old Nokia phone that you tucked away for emergencies.
Yes, just days after Ofcom released its proposals to open up the 2G spectrum to 3G mobile internet services, supposedly enhancing the networks' ability to provide broadband services, T-Mobile, one of the last remaining operators to allow users to download decent amount of data under their so-called 'fair use' policy, has pulled down the shutters.

Download this free guide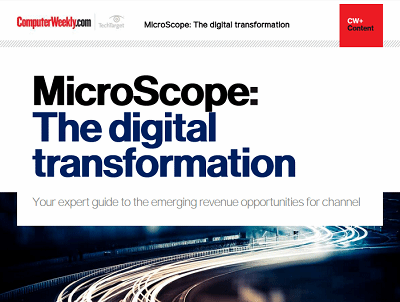 Emerging revenue opportunities for the channel with digital transformation
Digital transformation is a phrase that means many things to many people but for it to have any real relevance to the channel then it needs to mean a chance to make money. This guide will share some of the recent developments in the channel and the latest thoughts about the issue.
By submitting your personal information, you agree that TechTarget and its partners may contact you regarding relevant content, products and special offers.
You also agree that your personal information may be transferred and processed in the United States, and that you have read and agree to the Terms of Use and the Privacy Policy.
In a spectacularly badly-timed and misjudged announcement, T-Mobile said that from February 1, it will reduce its 3GB Android allowance by a spectacular 83% and its 1GB allowance by 50%, to a paltry 500MB.
You couldn't make it up!
T-Mobile seems to be unaware of (or maybe it just decided to ignore) the fact that many of its customers signed up specifically because while a far cry from the good old days of unlimited data usage, its limits were far more generous than the other operators.
In fact, the small print states that customers will always be able to browse as much as they like without extra charges. In T-Mobile's world the policy will apply to video streaming, file downloads and gaming.
This is something that I was under the impression came under the heading of browsing the internet, so clearly T-Mobile is now qualified to edit the dictionary, too.
"It's only when you go over the fair use amount that you won't be able to download, stream and watch video clips," said T-Mobile in a statement, without giving any clues as to how it might tell the difference.
"If you want to download, stream and watch video clips, save that stuff for your home broadband," said the hapless operator.
But wait up, T-Mobile, the smartphone has been designed and marketed exactly for that purpose. The new policy flies in the face of everything that the end-user has been sold.
In T-Mobile's world, it seems almost as if you'd be better off using that phone that seemed so cutting-edge 10 years ago.
It's time for people to stand up to the greedy mobile networks and force them to invest more in the infrastructure needed to provide a decent standard of mobile broadband to anyone who wants it. Let's face it, they have the dosh, and it's not as if Vodafone has been paying much tax lately.
Above all, it's time to challenge their policy of defining absurdly restrictive limits on mobile data as 'fair use' under an 'unlimited' plan. It fact, it should be described as 'unfair use' and 'limited'.
Network minnow 3 has the right idea; last month it announced it would be offering truly unlimited data packages for mobile internet users. Good job, guys.
But until the Big Four follow in 3's footsteps, I fear rip-off Britain will never be able to realise the full potential of the smartphone.
Photo courtesy: Stephen Behan/Rex Features
Read more on Network Infrastructure Solutions and Services