Avoiding the need to splash out on videoconferencing hardware
Fraser Dean, director, UK&I and South Africa, Vidyo, examines if there are alternatives to costly hardware upgrades.
The practice of selling companies videoconferencing hardware, followed by subsequent and on-going hardware upgrades, has been a highly profitable business model for resellers for many years. My view is that this write-off / replacement model is not credible in this day and age – and it is becoming more and more difficult for resellers to defend. Here's why:
While the video conferencing industry has its roots in hardware, the landscape has completely changed. The emergence of cloud computing and a software-based approach to high definition conferencing has created a proposition that makes hardware endpoints completely obsolete.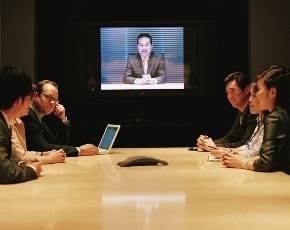 This "next generation" model of video conferencing has become a reality over the past few years, as companies have brought to market innovative software-based solutions with significantly reduced price-points and a markedly better user experience.
This ground breaking software-approach has democratized video conferencing, and is being driven further by IT trends like cloud computing, mobility, BYOD, the consumerization of IT, and new technology for the transmission of telepresence-quality video communications over the general purposes networks such as LTE, 4G and the Internet. All of these factors, combined with significantly reduced pricing models, are creating a model that is fuelling the rapid expansion of software-based video conferencing.
At the same time, a recent survey conducted by Vidyo looked into UK businesses' use of video conferencing and found 61% of companies with 35 or more staff have a business-grade video-conferencing solution. That's the good news.
Astonishingly, three-quarters of businesses using a business-grade video conferencing solution have, in the last three years, received upgrade proposals from resellers that involve writing off some if not all of their existing hardware investments. 23% of respondents report receiving such a proposal within the last three months. This actually doesn't come as a surprise to me - hardware goes out-of-date or out of style very quickly, you've got to wonder - have these resellers and vendors been reading the news?

Given that there are reports of Britain being susceptible to a triple dip recession, it is pretty clear that the days of customers writing off IT investments so they can get the latest and greatest technology are long gone. The successful resellers of the future will be the ones that understand how the technology landscape is changing and create profitable business models that help them capitalize on it.
The point is this: the days of throwing out hardware are long gone. Customers can't afford the disruption and they can't afford the costs – if there are alternatives why on earth should they have to? If it ain't broke don't fix it. IT in the 21st century is increasingly about interoperability not replacement. Resellers must recognise that the technology industry has changed. We need to stop flogging a discredited and wasteful business model and embrace the future.