Avaya demonstrates a little Flare
Avaya doesn't want you calling this a tablet, in fact, the official release yesterday made no mention of the word and at first it was hard to tell if they were talking about what everyone suspected they were talking about.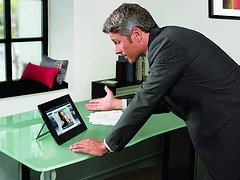 Well, I understand why Avaya decided to go with Flare and didn't call its tablet the Mojo, as we revealed in June, and to be honest I am very glad it turned out that way.

Download this free guide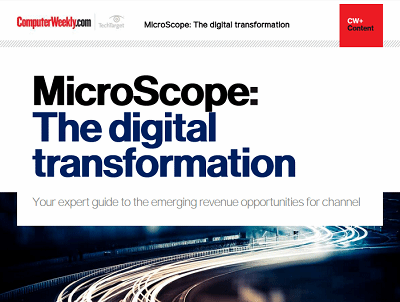 Emerging revenue opportunities for the channel with digital transformation
Digital transformation is a phrase that means many things to many people but for it to have any real relevance to the channel then it needs to mean a chance to make money. This guide will share some of the recent developments in the channel and the latest thoughts about the issue.
Can you imagine the headlines if something had gone wrong?
Something about Avaya losing its mojo? You get the picture, I'm sure.
Of course, Avaya doesn't want you calling it a tablet, in fact, the official release yesterday made no mention of the word and at first it was hard to tell if they were talking about what everyone suspected they were talking about.
I can report that they were, but there's a lot about this that, well, I just don't quite get.
So, since the whole thing is at first glance a bit confusing, what are we dealing with here?
Let's get the tech bit out of the way first. The Avaya Flare Experience is basically a whizzy unified comms tool, that "breaks down barriers between communications with a distinctive user interface for quick, easy access to desktop voice and video, social media, presence and IM, audio/video/web conferencing, a consolidated view of multiple directories, context history and more."
This is delivered on the rather clunkily named Desktop Video Device, which is the part that looks suspiciously like a tablet, except it's not.
Backed up by the vendor's innovative Aura architecture and based on the Android OS, its technical features are pretty run of the mill for a tablet form factor device, including as they do an HD video camera, wi-fi, USB ports and so on. It doesn't include VPN support yet, but will do soon.
It looks pretty cool, and a lot of reports this morning are saying that it genuinely is a fun device to use.
In reality the $2,000 not-a-tablet is pitched firmly at the business market, which is the real reason why Avaya isn't keen on having it compared to, say, the iPad or Samsung Galaxy, which are consumer devices with limited business potential.
From a channel perspective this could be an easy sell into end-user boardrooms; as a comparatively cheap video-conferencing device that doesn't rely on room-based systems, it may have clear advantages to many.
And of course, the launch means Avaya has stolen a march on Cisco, which officially announced its Cius tablet a few months back and doesn't have plans to ship it until calendar 2011. The Desktop Video Device, on the other hand will be shipping by Christmas.
But I have to admit that I still don't quite see what Avaya sees. I think that when it comes to tablets mobility is key, and so to me developing a device based on a tablet form factor for which mobility is not the major selling point is a little weird.
I think it could have been so much more than Avaya made it. Now, don't get me wrong, this isn't like the disastrous Amstrad E-m@iler (I hope) but I'm not sure where the market for a desktop, tablet-style video device really is. It blurs some boundaries and I think that may confuse people.
But as the first major product in this field I am definitely excited to see how it performs in the wild. Avaya says that it will be taking the Flare Experience onto smartphones eventually, and it will bear closer scrutiny when they do.
Verdict. Wait and see...
Photo courtesy Avaya Inc. All rights reserved
Read more on Network Infrastructure Solutions and Services