At last, it's the automated channel
Soon robots will run the channel, thanks to the UK Technology Strategy Board's Robotics Mission finds Nick Booth
I used to be scared that machines would take over the world. Now, having had a desperate week listening to IT marketing directors destroying the English language, I'm actually desperate for them to take over and restore sanity.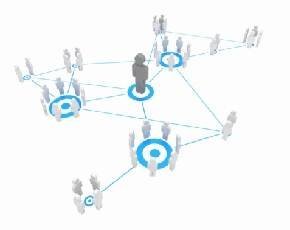 You know what I like best about machines? They don't mince words. If they did, none of them would be able to understand each other. Unlike the human race, where it's not uncommon for one party to drone on about the 'next generation architecture storage journey', oblivious to the other's complete incomprehension.
That's why I'm excitedly following the latest mission from the Technology Strategy Board. This week it's taking some of our top robotics and autonomous systems inventors to California.
They will be whizzing around San Diego, San Francisco and Silicon Valley, accompanied by some of our government's finest technology strategy bods, in a bid to get insights, investment and excitement.
Meetings with some of Silicon Valley's finest should give them fresh ideas and develop new partnerships and funding opportunities, according to Mike Biddle, deputy director of innovation programmes at the Technology Strategy Board. "It's a springboard which can help them to launch their business, thrive and turn their innovations into tangible business opportunities," he says.
MapleBird, the maker of the world's smallest unmanned aerial vehicles (UAVs), sounds like technology that must not fall into the wrong hands. If our local council gets hold of it, they'll use it in some kind of cynical sting operation so they can fine old ladies who don't sort their recycling bins properly or drive their mobility scooters over 20 miles an hour. But these personal drones could be used for good too. They could be used for automated site visits or keep your data centre under surveillance.
Then there's Agilic from the Bristol Robotics Lab incubator, which specializes in educational Robotics kits that inspire learning and play. One day, distributors will be using these robots to 'educate the market' and give training sessions to resellers seeking valuable accreditation certificates.
The PiBot is based on the Raspberry Pi mini-computer, a low cost, credit-card sized computer that has gained worldwide adoption, it will allow anyone to build, program, and customise their own personal robot. Just think, you could build your own channel of automated IT resellers.
If you think it's a bit risky using Robots to supplement your channel then you mind want to take the danger out by using D-RisQ's tools to analyse the pros and cons.
If you like to go to meetings as part of a double act, then you might want to go for the slightly safer option offered by Sebastian Conran Associates. This London-based product design studio could offer you MiRoCo a Mimetic Robotic Companion. Presumably it would sit by your at meetings and parrot whatever you have just said, in a slightly different way. I know several IT executives who should be very nervous at this development. Think of anyone who needlessly extends a panel discussion with the dreaded words "Can I just add to that?" Soon they could lose their job to a machine. Good.
Finally there's Shadow, whose key product is the Dexterous Hand, which gives robots the same capability and flexibility as the human hand. It's intended to take over in dangerous situations such as hazardous material handling and industrial quality control. But think of all the lettuce leaf handshake executives who could be replaced by this automatic meet and greeter.
Yes, the future of the channel is much better. The machines are taking over and they're adding value. It's no longer a people business and hooray for that!
Follow the UKTI Robotics and Autonomous Systems Mission 2014 on @roboticsmission
Read more on Independent Software Vendor (ISV) community