Abracadabra it's the invisible channel
The word invisible is not commonly used in the channel but as Billy MacInnes discovers it could be about to become quite popular
It's not often that the headline for a news story generates a feeling of amazement in my breast but I have to say that MicroScope managed to achieve just that with a story published on 20 March entitled "Prianto to build invisible security channel for Unisys".
Now, you have to admit that's a pretty spectacular objective. An invisible channel. How cool would that be? My first question is whether this invisibility would be confined to Prianto's security channel for Unisys or whether we could have invisible channels for other vendors too.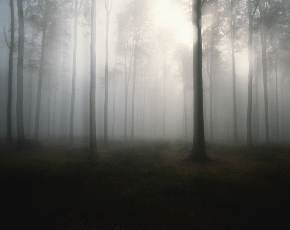 Can you imagine leaving school or college, getting your first job in a reseller and suddenly becoming invisible. Or resigning from a channel job at a big vendor to take a job at a reseller or distributor, walking into your new office and suddenly becoming undetectable to the naked eye. What's that? Oh, sorry, I forgot that can happen already.
Would the invisibility only last for the time during the day you were working in the channel or extend beyond it now that we have mobile and home working? Once you left work at 5.30 or 6 or whatever, would you suddenly become visible again? And if you took a work call at home in the evening, would you spontaneously become invisible for the duration of that call?
Mind you, I can see that there are problems with this invisible channel thing. If vendors and customers can't see you, how do they know you're actually there? Might they be tempted to go direct because they couldn't find their channel or switch to a visible channel partner instead?
Okay, so none of that's going to happen. I'm being willfully facetious. The story wasn't about invisible channel partners but about Unisys' Stealth Solution Suite "that renders endpoints, users and data invisible to outsiders". Not invisible to the naked eye, you understand (otherwise no one would be able to find their users), but to hackers trying to detect them over the network.
So, no, it's not quite as funky as real invisibility but anyone who signs up can still say they're in the invisibility business. Which I suppose is a start. And who knows? Today, endpoints and data, tomorrow, resellers and distributors?
Read more on Identity Management Solutions and Services