A lesson for the channel from Fergie's Man Utd exit?
Billy MacInnes reflects on how business users of social media platforms could learn from Twitter's reaction to the retirement of Sir Alex Ferguson
On 8 May, a certain 71 year old gentleman announced his retirement and Twitter went mad. In the first hour after the announcement, there were 1.4m tweets. The story accounted for eight of the top 10 trending topics in the UK and four out of 10 worldwide.
Even those of you who have no interest in football whatsoever have probably guessed by now that the 71 year old was Sir Alex Ferguson (SAF), much loved (and loathed) manager of Manchester United.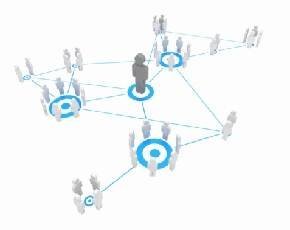 Those of you with no interest in football are probably wondering why I'm writing about SAF. I'm not. I'm writing about Twitter (and social media in general). There's been a lot of talk about the importance of social media networks like Twitter, Facebook, YouTube etc, as a means for businesses to open other channels to engage with customers and communicate quickly with large numbers of people.
We're told that for many young people, social media is becoming the preferred means for communication, replacing traditional channels such as print media, radio and television. I'm sure that's true. But there are some important caveats that businesses need to keep in mind before they wholeheartedly entrust their promotion and communication activity to social media networks.
And that brings us back to SAF. According to Twitter, the biggest news in the UK (and on the planet) on 8 May 2013 was the retirement of the manager of a successful football team in England. Stop and think about that. At one point there were 400 tweets per second about the story. It must have been hard for anyone or anything else to get any kind of message out in that torrent of tweets.
Social media in the channel
Solution provider social media: Twitter mistakes to avoid
Social media channels have a tendency to encourage people to "swarm" around particular stories or events (for example videos on YouTube that get millions of views) but they also suffer from short attention spans coupled with an insatiable need to be diverted or entertained. This results in behaviour that is often directionless, undisciplined, disproportionate, ill-tempered and short-term.
The recent campaign to make Ding Dong! The Witch Is Dead number one in the UK after the death of former prime minister Margaret Thatcher was a classic illustration of the influence and limitations of social media.
It showed the essential powerlessness of those behind the campaign that the only way they could achieve any type of mass-mobilisation in the current climate against what they perceived as an unjustifiable attempt to sanctify Thatcher was by getting a particular song to number one in the charts.
But it also demonstrated the weakness and insecurity of the political establishment that it mobilised its forces so strongly against the campaign, aided and abetted by most of the UK press (even to the point of attempting to ban the song being played).
Perhaps, most tellingly, despite all the heat and angry exchanges in tweets and Facebook posts leading up to the announcement of the charts on the Sunday before the funeral, everything fizzled out almost immediately afterwards. I'm willing to bet hardly anyone downloaded Judy Garland's song the following Monday. The battle was over and the swarm had moved on to the next thing.
In the meantime, as with the SAF story, the hard core of loyalists and supporters remain. Tory supporters, Labour supporters, Lib Dem supporters, UKIP supporters, are still tweeting and carrying on their daily interactions around politics, just as Man Utd fans will continue to support and follow the club when SAF hands over the reins to David Moyes.
And that's something for businesses to take on board. Yes, sometimes a company might produce something or do something that generates a big spike of interest on social media, but it needs to make sure it has built and developed a loyal community of followers on social media networks that will still be there when the swarm moves on. Otherwise, like the record company that owns The Wizard of Oz soundtrack, it will be wondering why sales surged for a week then fell off a cliff overnight and hoping it won't be 60 years before there's another sales spike.
Read more on Customer Relationship Management (CRM) Services