Plain speaking gets you clouds, but no smoke and mirrors
You can only sell to SMEs if you speak their language, so it's time to start brushing up. Nick Booth meets 4D, a datacentre firm that's doing just that
I sometimes think IT marketing people deliberately overcomplicate things. They're constantly inventing pointless words that detract from communication. For example, you and I might go online and use a computer. But they would describe this simple activity using terms like 'leveragise' and 'virtualise'. Most IT marketing managers think Bette Davis Eyes is a verb.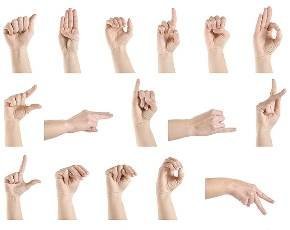 I'm always nervous that technology is falling into the wrong hands – i.e. marketing managers'. Technology is like marriage: it has enormous influence of the most previous resource we'll ever have – our time. If technology or marriage are done badly, huge chunks of your life will be wasted.
Take marketing technology. I read an article by the 'CEO' of some electronic consultancy that made me yearn for the stone age. He began by saying that a newly appointed chief marketing officer had asked him "how do we create a marketing function for the future"?
Hang on. Why is a CMO asking for such basic advice? How on earth did he or she get their job? Unless of course, the author has made the whole story up (and they say journalists are dishonest!).
So, it is enormously refreshing to read an account of an unpretentious IT start up. You don't need to 'complicatise' things when your numbers speak for themselves.
David Barker, founder and technical director of 4D Data Centres, has recently been admitted to the Deloitte Fast Tech 50 for EMEA. It's a brilliant achievement, and yet he makes it sound incredibly simple. It almost certainly wasn't, but that's one of the symptoms of great engineering – hiding the complexity from the end user.
He started his business with a £30 investment with FastHost. A budding web designer and search author, the 14 year old Barker needed space to host his client's websites. And indeed, his own 4D Network – which was a search engine and content portal.
"The hosting part of the site grew faster than the web design and advertising revenues so I decided to focus on that," said Barker. So, still at 14, he launched 4D Hosting. That was in 1999
Soon he was outgrowing his £30 a month FastHost reseller account. He moved to a dedicated server, then onto Rackspace in a third party datacentre. By 2002 he was offering other people their own dedicated servers and subleasing space in Docklands and Heathrow to bigger clients.
"My mum would drive me to the datacentre at 2 a.m., before I had a car, then would hang around for hours until I'd fixed whatever had gone wrong," says Barker.
Eventually, the growth figures for 4D attracted angel investors. Now 4D has a massive datacentre in Surrey and three more in the City of London, Kent and Docklands. These days managing director Jack Bedell-Pearce handles all the commerce while Barker is free to work his technical magic.
The company started with £30 and turned over £3,000 in year one. Since 2007 turnover has risen by by over 70% year-on-year with a forecast growth of 40 to 45% in 2012. The big growth in the next few years, says Barker, is hosting for SMEs – as most datacentres have been consolidated in the hands of huge corporations. You can only really cater to SMEs if you understand them, which means speaking their language.
How did Barker get his investment? The numbers told the story and they don't blow smoke clouds up your butt. Unlike some electronic consultancies and chief marketing officers.
Read more on Sales and Customer Management