4G to drive BYOD and desktop virtualisation growth
Comms-care managing director Ben Davies looks at how 4G mobile services could affect take-up of other technologies among end users
The launch of the UK's first 4G mobile service gives customers access to the fastest broadband in Europe. Network EE, which owns Orange and T-Mobile in the UK, is the first to go live with 4G, promising speeds that are 10 times faster than existing 3G networks. With the launch of the 4G versions of the iPad Mini and iPad 4, high-quality streaming of audio, video and other content on the move now becomes possible.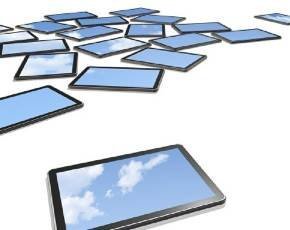 4G is obviously good news for mobile users addicted to the Internet but it's also great news for businesses - especially those looking to shift into a virtual desktop environment. Also known as client virtualisation, desktop virtualisation is an innovation that separates a personal computer desktop from a physical machine by hosting it on the cloud. This allows users to log into their corporate desktop from any computer or mobile device.
Desktop virtualisation has been around for a while but the absence of fast broadband made it difficult to adopt. The speed of 4G, however, will encourage users to access devices more often and make it easier to work remotely. This will ultimately put pressure on businesses to enable employees to access their corporate desktops from anywhere and thereby hasten adoption of desktop virtualisation. It will also accelerate the implementation of Bring Your Own Device (BYOD) policies since it reduces the risk of losing data from personal devices.
Security issues have scared businesses away from embracing BYOD. However, if users are bringing their own device and they've got a thin client application that runs on that device they are only effectively viewing the information that sits on the cloud when they are seeing their desktop. This means that security aspects aren't too difficult to overcome with BYOD in a thin client environment.
Desktop virtualisation is the way forward for businesses but upgrading costs are still an issue. It requires a lot of up-front investment to switch over because thin clients needs to be integrated into specific infrastructure. Legacy applications don't always virtualise very well - if at all. If a business has bespoke or older software that is mission critical to their business, it may not sit well in a virtualised environment. Potentially the only way to overcome it would be for the company to buy new systems that would have to be virtualised, which would be very expensive for the client.
How will the market overcome the cost barrier when the demand for virtualisation is expected to grow with 4G? The vendors will probably start to give thin client technology away for free and they will get businesses to license the server. They will also want businesses to use their infrastructure to do the virtualisation.
We are only a few years away from companies saying 'I don't care what device you use or whose it is – here's some thin client software, load it up to your device to access your desktop from anywhere and from any communications device.' Employees won't want a different desktop depending on what machine they've logged into - they will want to go home and see their work desktop with a couple of clicks of the mouse.
Less than 10% are using desktop virtualisation at the moment but we are now getting 15 to 20 requests a week for desktop virtualisation from our reseller customer base. Last year it was barely a topic of conversation. It's safe to predict that with the advent of superfast 4G access, desktop virtualisation will probably be adopted by everyone in two years' time - and with a BYOD device.
---
Ben Davies is managing director at Comms-care