Resellers! Upsell Royal Wedding tat and keep your margins up
Network Noisewonders why it isonly mobile phone companies that are rushing out ill-advised Royal Wedding paraphernalia? The picture shows anAvaya Flare desktop video device, tragically unadorned with a bad watercolour of Prince William. Get onto it, Avaya! Or how about Cisco? Imagine the upselling o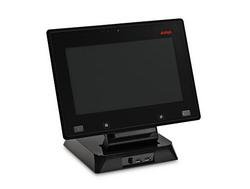 Network Noise wonders why it is only mobile phone companies that are rushing out ill-advised Royal Wedding paraphernalia?
The picture shows an Avaya Flare desktop video device, tragically unadorned with a bad watercolour of Prince William.
Get onto it, Avaya!
Or how about Cisco? Imagine the upselling opportunities for the channel.
Not only will the reseller have the opportunity to rip and replace an entire data centre and network infrastructure, but by factoring in the extra cost of the paint gives a welcome boost to their margins, helps the distributor meet its targets and, ultimately, increases Cisco's bottom line. Everyone's a winner!
Meanwhile, the customer increases his prestige and cements his reputation as a true patriot, guaranteeing repeat services business for the channel.
I can't think of a single flaw in this scheme...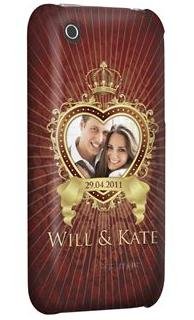 Meanwhile, mobile phone accessory company Case-Mate has jumped on the increasingly crowded bandwagon, having hit on possibly the single least imaginative idea of the year so far.
"What more current way to celebrate the Royal Wedding than creating a commemorative case?" asks a breathless Shannon Swallow, VP of global marketing at Case-Mate.
Yes, Case-Mate is rushing out no fewer than four iPhone cases at approximately £21 a pop, just in time for the big day.
We've selected our favourite case to show you today, but for more I'd definitely recommend a gawp at the Case-Mate website. The Sex Pistols-inspired punk case is truly a work of art.
Photos courtesy: Case-Mate and Avaya Inc. All rights reserved
MicroScope+
Content
Find more MicroScope+ content and other member only offers, here.