IP theft is not a topic that is done and dusted
What makes a company unique and gives it its competitive edge is its intellectual property (IP). And that IP, whether you're the UK Space Agency, a pharmaceutical research lab or a start-up with a revolutionary new idea, is something you want to protect from cyber attacks, writesTony Shadrake. Corpo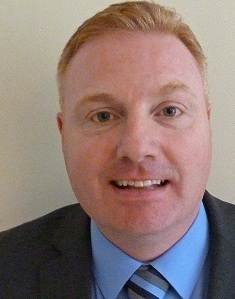 What makes a company unique and gives it its competitive edge is its intellectual property (IP). And that IP, whether you're the UK Space Agency, a pharmaceutical research lab or a start-up with a revolutionary new idea, is something you want to protect from cyber attacks, writes Tony Shadrake.
Corporate espionage isn't new, but it has evolved to become much bigger than whether or not your nearest competitor might steal a piece of code from a private file. Now companies can be targeted by nation states, hacktivists or multiple other sources and find their valuable corporate IP readily for sale on the Internet or being used by competitors. After all it is easier to acquire someone else's knowledge than it is to devise a proprietary knowledge base of your own.
This means that threats to IP security need to be taken seriously. Indeed a recent global survey we undertook found that security professionals in Europe ranked their IP as one of their top three corporate assets. Yet attacks aimed at 'breaking in' to a corporation and making off with IP can all too often go undetected. The reason being that these attacks are highly customised and targeted, enabling them to circumnavigate traditional security measures which only blacklist known malware. This, combined with the persistent nature of today's attacks, allows the hacker to modify strings and codes until it finds the right combination to sneak in around the enterprise' security system.
The threat to IP is only getting bigger as more and more mobile devices proliferate across the corporate environment and become 'the norm.' With increasing numbers of people accessing and downloading sensitive information via smartphones and tablet PCs, more and more channels are opened up for hackers to permeate security parameters.
With IT becoming more fragmented and criminals getting ever more sophisticated, how can companies better protect their IP? For the channel, being able to provide the answer to this very question presents a way to both boost revenues and stand out in a market where it can sometimes be hard to distinguish one security reseller from another. Where most legacy security solutions focus on blacklisting, which is known to be ineffective against IP attacks, increasingly white listing, also called "application control," is emerging as a more robust approach because it not only gives enterprises more control but also more visibility into the threats facing their business.
By allowing companies to devise a list of trusted sources of software permitted to run or access their laptops, desktops, servers, point of sale machines, etc., whitelisting enables companies to ensure that only known good programmes, applications or software run on protected machines. Its very nature means that whitelisting creates a much smaller list than 'banned' programmes making it much easier to manage, administer and maintain. Previously viewed as something of a cumbersome process, trust policies have evolved to allow predetermined sources such as Adobe or Microsoft WSUS update as often as necessary making it much more responsive to the rapidly changing security landscape.
With innovation and invention at the heart of today's successful business, IP protection is not only necessary; it's critical. This presents a real opportunity for the channel to bring something new to the table that demonstrates how security is evolving and responding to more sophisticated threats, rather than standing still and hoping the application of band aids will do the job. They won't; sophisticated threats require a sophisticated response.
Tony Shadrake is EMEA director at Bit9
MicroScope+
Content
Find more MicroScope+ content and other member only offers, here.