Who is really failing to understand the industry term?
The failure by some people to understand technology terms might produce some hilarious results but as Billy MacInnes wonders who is really failing to grasp the language?
There was much amusement in the IT world at the survey reported in the LA Times which highlighted ordinary Americans' ignorance of technology terms. Many sniggered (guffawed even?) at the finding that 11% of those surveyed identified HTML as a sexually transmitted disease, 23% thought MP3 was a robot in Star Wars and 27% described gigabyte as a South American insect.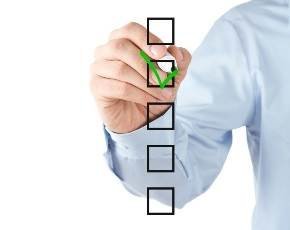 Among the other highlights of the survey, conducted on behalf of coupons website vouchercloud.net, it was reported that 42% thought motherboard was the desk of a cruise ship and 12% identified USB as an acronym for a European country.
Now, I have to admit that when I saw the words "conducted by vouchercloud.net, a coupons website" in the LA Times story, I felt a twinge of scepticism. I'm not the only one. An organisation called iMediaEthics did a little digging and started asking if anyone had actually seen a copy of the survey.
The LA Times hadn't seen the full survey before it wrote the story and there doesn't appear to be any link for it on the vouchercloud.net web site. There isn't any reference to it on the web site of 10 Yetis, the company's PR agency, either. The original press release, published here on Scribd by Matthew Keys, doesn't include any link to the survey either.
Anyway, assuming the findings are correct, are they really a cause for smug superiority by tech people or even for concern? Some might feel inclined to quote other surveys, such as the ones that found a quarter of people in the US believe the sun revolves around the earth and 22% believe the bible should be taken literally, as evidence of general ignorance.
But does it really matter whether someone knows what HTML is or isn't? To whom? Most of us don't need to know what it is or what it does. If it does the job it's supposed to do, who cares what it is? Same goes for gigabyte. Besides, it won't be long before gigabyte becomes extinct and is superseded by terabyte (a member of the T-Rex dinosaur family).
Even MP3 isn't that important in the scheme of things although I have to say a robot called MP3 sounds pretty cool and could give C3PO a run for its money (so long as it has a decent bit rate). All most people need to know is that they can listen to their music files. They don't care what the technical terms for those files is, they're only interested in the names of the tracks they're listening to.
In any case, if people don't know these terms, whose fault is that? They're not the ones using those acronyms. The people laughing at them are the ones who use them every day when they communicate among themselves. The fact they haven't managed to get those acronyms more widely understood among the general populace says more about their own failings. Even worse, it might just be that the wider population isn't all that interested. Maybe we should do a survey to find out.
Read more on Software-as-a-Service (SaaS) Applications