What's Big Data got to do with the channel?
Dave Tweddle, head of UK Alliances and Channel at Oracle, asks what big data means for the channel and whether big data is ready for a channel sell
Big data has been written about so extensively in recent months; it would be interesting to see the extent to which opinion articles on this subject have added to the tide of data currently flowing in and out of businesses. I would hazard a guess that it would be close to the total output of the internet fifteen or so years ago. I am assuming therefore, that the reader is well aware of the challenge of handling the ever-increasing amounts of data produced by each and every business' digital ecosystem. I will also assume that there is an acquaintance with the idea that within this data lays valuable insights that, if extracted and analysed correctly, can deliver huge business benefits. What I would like to address is a subject that has been somewhat overlooked: what big data means for the channel or, more specifically, whether big data is ready for a channel sell?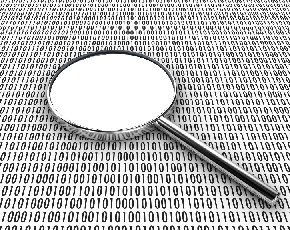 From the discussions we have had with channel partners, it seems clear that customers are already demanding an answer to the question of how data growth can be managed. More importantly, however, these questions are more than ever focussed not just on the storage of data, but how this data can be used to gain actionable insights to drive business growth.
When it comes to aggregating and storing the vast amount of data coming into the modern business, there are so many touch-points involved in the process that virtually every channel player will have a product or service that addresses one or more parts of the chain. This could be everything from providing sensors and metering mechanisms used for capturing data in sectors such as utilities, through to delivering analysis software for making sense of this data. Resellers, systems integrators and VADs should not therefore, be asking whether big data is relevant for them – it is – rather they should be considering how they can best help their customers make the most of the data coming into their organisations. Where the channel can really add value moreover, is in describing to businesses not just how to manage big data, but how they can monetise it.
A key part of being able to effectively monetise a service lies in keeping costs down, and this is the first area in which channel organisations can assist their customers. One of the biggest challenges facing businesses lies in how to cope with the rapidly increasing amounts of data coming into their operations. Considering that most data has a relatively short shelf life when it comes to providing valuable and actionable insights, the solution to this becomes clear: channel partners need to show businesses how they can extract value from their data more quickly so that they do not have to keep spending money on storage. Businesses should look to extract as much data they can, analyse it quickly and then bin is as soon as possible. If not, more and more will be spent on storage, using up IT budgets that could otherwise be spent on technologies that more directly assist with revenue generation.
This is where the channel will really prove its worth. Many channel partners already provide business intelligence solutions as well as hosting platforms. The next step will be to see a combination of the two, with channel partners becoming big data service providers. In this approach, a partner will be able to leverage its experience and expertise in analytics to be able to make immediate sense of the customer's data. It is the channel partner that will know how to interrogate the data, will know which questions to ask to help their customers achieve their business goals, namely generating revenue through the launch of new products and the introduction of new markets and new customers.
The growing volume of data in all businesses presents a real opportunity to provide a superior service. The channel's role will lie in working with organisations to select the right analytics solution for their business so that they can take full advantage of the data captured. The channel will also be instrumental in helping organisations lower the total cost of their IT platform so that they can spend more of their IT budget on innovation and the business benefits this can deliver.
Read more on Data Protection and Data Backup Services