Training our way to success
In the first of an exclusive two-part series, Caroline Harvey, head of marketing at Microsoft Gold Partner Trinity Expert Systems, talks about the importance of training to building a successful channel practice
Our staff are the lifeblood of our business, so looking after people is considered a key priority by our management team. When the economic climate is tough, there are certain aspects of any business that get re-examined; in particular, support functions, extraneous costs, and marketing and training budgets. However, in the technology sector, training budgets should be ring-fenced and are essential to maintain and where possible actually increase year-on-year.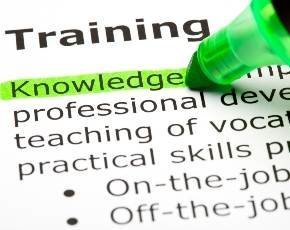 Our training starts from the moment a sales person enters the company. We assess whether they have any existing knowledge or experience around any solutions or technologies, and then work to fit a training path to their knowledge gaps and our business requirements. We have aligned our business with specific solutions, so we ensure our sales teams are all trained on these areas. For example, if we have an opening in our sales team we would train them on selling our solutions, such as unified communications; how to sell it, what customer challenges it helps to solve, advantages over other solutions and the technology involved. When they are confident in selling this solution we would then look to expand their skills-set further. We focus on providing the team with a range of skills including technical, sales and business expertise. Our vendor-led training ensures our sales people are technically skilled and in conjunction with our broader sales development training, it means we have well rounded sales people who are able to sell effectively and in accordance with our overall sales methodology.
All of our training is in partnership with our vendors and the training is designed to suit our sales peoples' busy diaries with online programmes that can be completed whenever they have a spare couple of hours. There are also options for other methods of training if the individual wants to become more specialist; seminars, workshop days or additional sales exams.
However, training is not just about learning the solutions; ultimately it's about driving sales, ensuring excellent customer satisfaction and enhancing our reputation in the marketplace.
Each of our certified sales people adds more weight to our competencies or accreditations with our vendors, such as Microsoft; so the more people we have trained, the better positioned we are to compete effectively. We have greater recognition within the market of our skills and experience, and our capability to deliver a solution within specific areas. Customers locate us because of our skills in specific solutions through our vendor partner portal, and therefore our level of accreditation helps to differentiate us against our competitors - vital in today's climate.
By taking full advantage of this type of solutions-focused vendor training, it enables us to not only align our sales and marketing efforts to our skills, but also conduct lead generation campaigns specifically around areas we know we have the right people to deliver an excellent service. This in turn means that we have increased customer satisfaction rates, more repeat business and are able to attract greater numbers of new customers. One method our teams have started to use, which we've seen an impact with, is all of our sales teams put their accreditation on the footer of their emails. When customers see this it helps to establish greater confidence in them of our ability to deliver a solution, and therefore they are more open to speaking to our sales team when they conduct follow-up calls from an EDM campaign.
Another element that is crucial to our lead generation is establishing a good relationship with our strategic vendors. Often we find that our vendors talk in a certain language - they have certain acronyms and solution sets - and being able to discuss solutions fluently helps demonstrate our knowledge and ability. It also helps to create a trusted relationship with our vendors, who are then more likely to pass leads to us, with the confidence that we will help fulfil the customer's needs. Technology changes at such a pace, that what may have been right for customers last year is not necessarily what is right for them this year - new technologies mean new solutions, and our sales teams must possess the knowledge and understanding of the technology to enable them to position the right solution to the exact customer need. Staying "current" is not an option.
Outside of the fiscal advantages of training our sales teams to a high standard, are the softer benefits that we also see as vital. For example, we have found that morale among the sales team is boosted because people feel that they are being invested in by us as a company. People want more than just a job these days - they want a career - and if we can help them to develop their career path then that is likely to drive loyalty and contentment. Good sales people are notoriously difficult to find, so by demonstrating that we are investing in them as individuals, we can create a more motivated team that helps to reduce churn.
Our success as a company is only down to the success of our sales people and by training them up properly through our vendor training programmes, it helps to create a better platform for our continuing growth and profitability.
---
Caroline Harvey is head of marketing at Trinity Expert Systems