The Big Blue bank
Billy MacInnes finds that when the banks fail to provide credit vendors have to plug the gap leading IBM to stump up an extra $4bn for global partners
If anyone needs supporting evidence for an argument over how poorly the banks are performing in their role as providers of credit to business, you need look no further than IBM's announcement on 15 November that it was making up to $4bn in financing available for business partners over the next 12 months.
IBM was pretty upfront about it too, quoting research from a World Economic Forum survey that found 90% of countries in developing and developed economies were seeking financing to kick-start growth.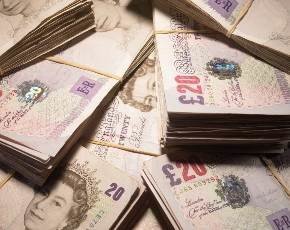 That $4bn is a big figure for any corporation to be making available in finance to its partners, even on a global basis, especially when you consider it's building on a figure of $1bn in financing made available last year for small and midsize businesses.
There's no doubt the demand is there. In an interview with MSPmentor , IBM vice president of marketing for the Midmarket, Ed Abrams, revealed the $1bn of financing, which was supposed to last 18 months, had been used up in less than a year. According to Abrams, two-thirds of the $4bn in finance will go to partners outside the US.
IBM says the aim of the scheme is to provide financing options for customers that want "to acquire advanced technologies at little or no money down, making these technologies affordable and accessible for organisations that previously did not have access to them".
The hope is the scheme will help to oil the wheels for a number of deals that have, to date, been held up or would have been considered unachievable in the future because of a lack of credit. The benefit to partners in being able to help customers buy technology is fairly obvious.
While IBM takes a certain risk in making finance available, it gains in terms of being able to sell technology and services to customers that might have been deterred from buying because of difficulties getting credit. Also, if there's a toss-up between buying technology from IBM or a rival, making finance available could play a big part in winning the deal.
It helps at a time when credit and finance is in such demand that IBM is one of the few IT vendors in a position to advance significant sums into the market. And IBM is certainly not being shy when it comes to finance. In his interview with MSPmentor, Abrams intimated that once this round of credit is used up, the vendor will probably launch another.
It's not hard to see why. IBM cites an IDC forecast that the market for IT leasing and financing in the top 25 geographies will reach $148.5bn by 2015. Given that growing reliance on leasing and financing, it makes sense to be involved in some shape or form for IBM and its partners.