Selling storage to the SME sector
Comms-care's Darren Briscoe looks at some SME storage scenarios and explores how resellers can leverage this market.
"I am a reseller selling storage products and services. What should I be pitching to my customers right now?"
In the past, storage virtualisation technology could be a hard sell to SMEs but we believe that this is no longer the case. In fact, we view storage virtualisation as a very logical complement to many server virtualisation deployments within SME organisations.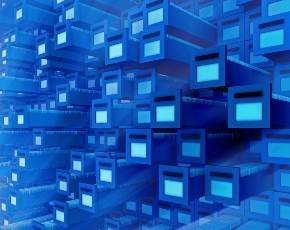 Data and storage management is one of the more difficult aspects of server virtualisation deployments. The difficulty usually stems from CPU, storage and network I/O contention, since servers that previously sent backup data over dedicated hardware now have to use shared physical devices for backup I/O.
Storage VARs can improve backup and data protection problems with new server virtualisation deployments by bundling storage virtualisation and server virtualisation as a single complementary solution.
One of the best scenarios for storage VARs are end users that are primarily using the Direct Attached Storage (DAS) model and are nearing capacity limitations or are in need of a hardware refresh. These customers have never had the need to think about the benefits of a pooled storage such FAS, iSCSI, IP SAN etc. so this new scenario could open up new opportunities for the VAR.
There are many scenarios in which IP storage can really play well and demonstrate ROI. For example, the VAR can guide the customer into future server purchases with either minimal storage to load the OS, or even with no internal hard drives to boot off the SAN instead. The benefits of such design are cost savings, reduced maintenance and, in the case of disaster, the speed at which the customer and the VAR can provide business continuity. It is a lot easier to point new servers to the SAN to load the OS boot image than to reinstall or re-image servers.
"IP storage will not only provide cost savings when consolidating servers and storage, but also savings on on-going management and the ability to provide storage on demand."
Overall, IP storage will not only provide cost savings when consolidating servers and storage, but also savings on on-going management and the ability to provide storage on demand, as opposed to the traditional method of weekend backup and restore to expand a DAS-based RAID.
End users need flexibility, so prefer to start a storage area network (SAN) small and increase capacity as requirements change. Helping them to expand their storage network is not always clear as users may deploy Fibre Channel, IP storage or both types of network topologies
Comms-care generally breaks customers down into two categories when called upon to help them grow their SANs: those who initially purchased one storage array that connects to multiple servers and those who purchased multiple storage arrays to connect to multiple servers. In the former case, the customer is usually less sophisticated and uses, for example, Cisco stackable switches in a large percentage of its accounts, which are designed to expand. In this case, they can usually just add more switches to the existing iSCSI SAN and dedicate ports for the inter-switch link.
For the larger multi storage array iSCSI SANs, Comms-care usually starts out with a chassis-based switch solution such as the Cisco Catalyst 6500 series, or even a full Flexpod using Cisco UCS and Netapp storage. These have greater processing power, better levels of availability and reliability, and are easier to grow since they are modular in design.
We recommend using three-tier architectures for Ethernet SANs and two-tier architectures for FC SANs. Cisco's Data Center Solutions use a three-tier core, distribution and access or edge-switch architecture in an Ethernet SAN, while in FC SANs users prefer to stay in a two-tier core - edge architecture. The lower tier and application requirements typically connect to iSCSI SANs, while in FC SANs storage architects prefer to limit the number of hops and ports to minimize latency between servers and storage, and keep the FC SAN as simple as possible to manage.
Properly growing each of these architectures will then become largely dependent on what type of growth is forecast - server or storage - and the application performance requirements. For instance, if more storage is needed in a FC SAN but throughput requirements are to remain the same, it might make sense to buy storage arrays with 4 GB FC ports and replace the existing 1 or 2 GB FC ports on the switch with faster 4 GB switch ports. On the other hand, if one needs to connect a high-performance server to a fully populated FC director, it might make the most sense to identify lower performing servers connected to the FC director, buy an edge switch and move those servers to that edge switch, freeing up the core director for the new server with the higher performance requirements.
By partnering with Comms-care, VARs can set themselves apart as truly vendor agnostic companies, who use industry best practice and best of breed technology for their customers. Some of the VARs that Comms-care is assisting are now offering a price per user, per month, for full VDI solutions with no Capex. These solutions are based on storage centric designs and have multiyear recurring revenues. This is a great way to sell storage as part of a larger infrastructure project, with upfront costs being provided via a finance company and no Capex for the end user - it's often a compelling argument.
---
Darren Briscoe is technical director at Comms-care
Read more on Data Storage Hardware