SMBs and the channel – one size doesn't fit all
Neil Bramley, Northern Europe business unit director, B2B at Toshiba, believes that channel can make a strong play in the SME market as trusted advisors
The SMB (Small and Medium business) sector is thriving. The 20 million SMBs operating within the EU amount to over 99% of businesses. This demonstrates the scale, diversity and economic importance of a market estimated by Gartner to be worth over $1trn globally by 2016[1]. Taking this into account, it is clear that there is significant opportunity for resellers within the SMB landscape, particularly as IT evolves and further new solutions and services come into play.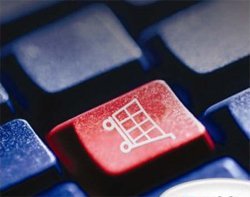 SMBs are realising that technology can level the playing field and enable them to compete with more established and larger competitors. Changing business practices mean that there is no longer a one size fits all blueprint for the SMB market in terms of the devices and solutions available – providing a great opportunity for resellers to offer consultation and solutions to address this diversity and capitalise on the SMB opportunity. In this new world, partners need to adopt and embrace the position of the trusted advisor, as well as reseller, to help SMB IT decision makers navigate through the challenges of remote and local storage, cloud services, manageability of multiple devices and security concerns.
Consumer-grade devices, such as laptops and tablets, continue to be appealing for many SMBs – they are already familiar with the functionality of these devices and the reputed lower price point also provides a major benefit in the eyes of IT decision makers. The reality is, there are business devices that are available at similar costs to consumer devices and this is something that resellers need to communicate when explaining the benefits of business devices for SMBs. Features such as the enhanced connectivity, security and mobility capabilities are key in tipping the balance comfortably in favour of business devices in terms of overall value for money.
In addition, with more and more employees using multiple devices for work purposes, the thought of purchasing a variety of new devices can seem daunting. As a result, using devices that staff already own for personal and business use may seem like a sensible approach. However, IT solutions that are designed specifically for business use offer SMBs features that are built with business in mind. Business specific laptops are often equipped with built-in security solutions without compromising on mobility or power, all of which will make life substantially less complicated for SMBs.
For example, for a company with a mobile sales team the ability to get through tasks while on the train, and without having to worry about security from an open network, is a significant help in terms of productivity and saving money. This functionality comes when choosing the device as resellers can recommend devices with increased business connectivity options such as full size ports, as well as security features, depending on the individual business needs. There is a valuable role within the market for dealers who are able to educate businesses not only on these device decisions, but also on their policy choices – security fears can lead to Draconian policies to be implemented by SMBs. These can often do more damage than good in terms of restricting businesses from really embracing the mobile age and hindering long-term development. It is imperative that resellers promote their consultancy so that SMBs know to approach them before they fall back on consumer technology stores and less suitable products.
Avoiding the pitfalls of mobility
The rise of mobility is arguably one of the most notable catalysts in changing the way companies should operate. The prevalence of consumer IT has seen devices such as smart phones and tablets penetrate the business landscape, powered in part by innovations such as 4G and the explosion of the app market. With this development, businesses large and small are not only realising the productivity gains that mobility brings, but also the requirement to implement a secure and effective strategy that enables employees to get the most out of being mobile without compromising company data. There is therefore a need for specific business functionality that consumer devices lack, for all that they offer in the way of mobility and ease of use.
For instance, a company handling sensitive data needs to know that its IT solutions are secure and capable of protecting such information in a mobile environment. Offering SMBs advanced security measures built in to devices as standard can help reassure business owners that this highly sensitive information is secure. Resellers have to understand varying customer requirements such as these, and not only be able to offer the best solution for them, but also consultation on how to integrate them into an IT infrastructure.
IT decision-makers – particularly those at SMBs, where resources often don't stretch to allow for a dedicated IT specialist – can feel overwhelmed by these security and functionality challenges, as well as such a vast array of choice. Implementing a policy around mobility, BYOD or CYOD means juggling different operating systems, managing an ever-expanding array of applications, and ensuring security is maintained throughout. What SMBs need is clear and trusted advice around infrastructure and policy, guidance they won't necessarily receive in a consumer technology or department store.
Opportunity through consultancy
Providing this consultancy will enable resellers to add value while offering devices and services in line with their customers' requirements. In terms of products, clearly there are numerous laptops, tablets and hybrids, all suitable for varying IT strategies dependent on the user. Laptops purpose-built for business – such as the Toshiba Satellite Pro R50-B – offer reliability, security, mobility and connectivity at great value. SMBs are no longer priced out of the market having to purchase premium devices. Affordable options, services and solutions as well as cloud based software and apps – aided through initiatives such as flexible leasing plans – are now more than capable of providing all of the functionality needed in a modern business.
Further opportunities then exist away from these traditional devices – the benefits of remote and smart working are becoming increasingly evident as office space becomes more expensive. Solutions such as unified communications, including headsets that enable voice collaboration, are proving increasingly popular for businesses of all sizes. Offering consultancy on these less widely implemented solutions can also help to create new revenue streams.
SMBs present a significant opportunity for resellers if they can position themselves as a trusted source for advice. The time is right for the channel to start considering a dedicated SMB offering to ensure that they avoid a 'one size fits all' approach, and suggest tailored solutions and services that meet individual SMB requirements.