Resellers embracing social must get the balance right
Billy MacInnes considers the value of social media to resellers and wonders how effective it truly is
There's no doubt that PartnerPulse, a new social network for Microsoft resellers, is a good idea. According to MicroScope, the aim of the network is to encourage "more open, independent interaction between customers and partners".
Microsoft SharePoint consultant Chris Wright told MicroScope he is positioning PartnerPulse as "a social marketing platform for channel partners that sits alongside PinPoint [Microsoft's official tool]. It's meant to be social, interactive, and to foster a community."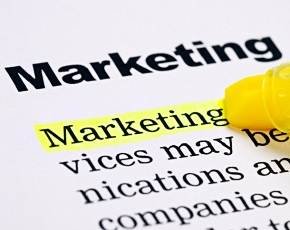 Basically, the network allows resellers to post announcements, blog posts, photos, video and other content to their company Pulse (which is a bit like Facebook's Wall) and to respond to customer queries. They can also post to their Pulse using Twitter.
Social networks are the 'in' thing right now, of course, although as far as I can see the still-to-be-resolved issue is how to successfully take them from the personal to the business level.
I may not be truly representative but I can honestly say I have never made a purchase based on a company's presence on Facebook or Twitter. In nearly all cases, I am unaware and indifferent to whether a company has a Facebook page or Twitter account.
I concede that I might be interested in engaging with a business using social media if I already had a relationship of some type with it but the nature of business feeds, company news and announcements, is such that I am unlikely to be interested in most of the content being generated for the Facebook page or Twitter feed.
Also, I wonder just how well businesses can stay engaged with Facebook, Twitter or other social networks. My own suspicion is that, just as with most individuals, they will start with a real burst of enthusiasm and a rapid burst of posts or tweets but that they degenerate into erratic and infrequent updates spread over longer and longer periods of time. That shouldn't come as too much of a surprise when you consider it's the same pattern followed by many companies that launched their own blogs.
Besides, anyone looking back over their own timelines or twitter feeds would be sure to notice there are only a small minority of people that post often and that, in a number of instances, some of them probably post far too often. And I bet there are a fair few people out there who, far from waiting eagerly for the next outburst from one of those frequent posters, would dearly love to be able to 'unfriend' that person or sneakily unfollow them on Twitter.
As with anything, there's a balance to be struck. The same goes for businesses seeking to use social networks to engage with other businesses or customers. If you post too much, they'll think you're desperate and you'll scare them away. But if you stop posting with any frequency, they might think you don't care, that you're "just doing this social network thing because you have to" or, even worse, that your company's struggling.
Here's hoping that resellers and customers engaging with PartnerPulse get the balance right.
Read more on Sales and Customer Management