Reseller specialisms are all in vogue
As Toshiba launches its reseller specialism Billy MacInnes wonders just why so many vendors are doing the same and asks if it helps resellers stand out
So, Toshiba has revealed its secret for channel success with the launch of its new business partner programme. The revamped b2b sector strategy, known as Toshiba Means Business (geddit?), is going live in April but partners have already seen a preview.
According to the story in MicroScope, the programme will contain a range of measures designed to help resellers stand out from the crowd. What might these measures be? Well, what kinds of things would help resellers stand out from the crowd? Maybe a big walking billboard like those guys on Oxford Street but with the words "I'm a Toshiba Means Business Reseller"?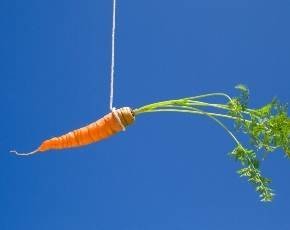 No. What we're talking about here is a programme with two levels (gold and platinum, since you ask, no room for silver or bronze here) and market accreditations in areas like SME, corporate, public sector and education. Er, hold on a minute, isn't that what everybody else does too? Okay, maybe not everybody, but an awful lot of vendors.
Ah yes, but there's more. You see these areas will be coupled with specialist solutions badges. They're kind of like scout badges for resellers. Again, you have to ask, is this anything new? It sounds familiar. I was only talking to a vendor the other day who was introducing specialisms this month (and no, it wasn't Toshiba). There must be quite a lot of vendors with specialist solutions type schemes in place.
But here's the cunning part, the bit that really sets Toshiba partners apart from the rest of the herd: mobility. "We see mobility as the predominant standard now," says Toshiba UK b2b sales director Neil Bramley, "and it means the environment is becoming more complex and diverse, and that is a great opportunity for our channel, in conjunction with ourselves, to offer more and better advice and guidance."
Now I accept that Toshiba has a strong background in products that fit into the mobility category in terms of its history as a laptop/notebook vendor but let's be honest here, mobility is not exactly a novel area to be concentrating on right now. Given the huge shift towards tablets and smartphones and the hype around BYOD, it would be a rare vendor indeed that opted not to place more emphasis on mobility.
In fact, that vendor I mentioned earlier was planning to make mobility its first specialism. I suspect that a large number of vendors are either already attacking the mobility opportunity or in the process of hatching plans to do so.
Does it matter? Probably not. But anybody thinking that mobility will help resellers stand out from the crowd could be disappointed. Like everybody else, vendors included, resellers will go where the opportunity exists and one of those areas is mobility. It's not a promised land for a chosen few if everybody can see it and everyone is making plans to get there.