Public sector must evolve to get the most from G-Cloud
G-Cloud may be good for the channel and the taxpayer, but with a few cultural changes in the public sector it could be even more effective, says Nick Booth
It's been a great week for the channel's SMEs and the taxpayer too, because the government's G-Cloud has signed a raft of ambitious cloud service providers who will give us all more bang (and less bungs) for our bucks.
So hats off to MedeAnalytics, Shaping Cloud, UKFast, Softcat and Phoenix - all of whom have joined the government supplier list, enabling them to pitch for tenders to supply IT services.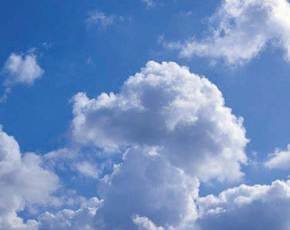 They'll be offering Infrastructure as a Service (IaaS), Software as a Service (SaaS), platform as a service (PaaS) and anything else you can shake your aaS at. Meanwhile, Softcat's AirWatch enterprise mobility management (EMM) promises to control all the mobile assets of G-Cloud users from one console.
MedeAnalytics will give commissioners instant insight into local health economies and – hopefully – stop them wasting so much cash.
In Manchester, Shaping Cloud - an expert authority on Microsoft's Office 365 - promises to guide public sector bosses to make less disastrous decisions over the planning, migration and delivery of cloud based office productivity software.
Figures released by the Cabinet Office show a 50% rise in G-Cloud services procurement in the last month with sales of G-Cloud frameworks I and II frameworks now at over £18M.
The G-Cloud framework has made it easier for civil servants to find alternative suppliers of IT and services. Is it too much to hope we don't see any more multi billion pound failed IT projects?
"There's two questions in here, really," says Clive Longbottom, senior analyst with Quocirca. "Firstly, yes, G-Cloud should provide better value for money. Multiple vendors for the same service over G-Cloud should introduce competition which we just haven't seen before and should provide a means of keeping costs in check, as long as cartels don't arise."
Lots more still needs doing, he warns. We could do with more on G-Cloud, but the basic idea is sound. Maybe someone should write a cloud based app that monitors embezzling – or sick days. Or nicking equipment from hospitals.
But the real question is over procurement and usage. With old-style procurement, the departments didn't need to do a great deal – they simply selected Vendor A as was mandated. It would take years for the solution to be put in place, by which time it was the wrong solution, but at least the department heads didn't have to think. Now, however, they have options, which is where the danger comes in. Many departments are ill-suited to make the most of the options provided to them so they'll stick with what they already have, or go for whatever they see as the easiest option – which won't necessarily be the best.
"This is where change has to take place - departmental IT and procurement has to change to be more canny and decisive in how they choose new systems on G-Cloud," says Longbottom.
Having worked in the civil service and the NHS, I would suggest there is a massive cultural change needed. The reason why many NHS systems fail is that possibly they perfectly matched the way some NHS employees work – which is not very efficient at all. Maybe one day, that problem can be tackled.