Look what happens when the channel takes control
It was refreshing to see a greatly enhanced channel presence at this year's IP Expo, says Exclusive Networks' marketing director Caroline Thomas
When it comes to the positioning of technology solutions, vendors have historically always taken the lead. It's logical; they originated the technology and have got their technical product marketing guys in daily conversations with the field. Received wisdom states that once the vendor has cracked the top-level value proposition, it gets fed into the channel to harness, exploit and tweak as needed.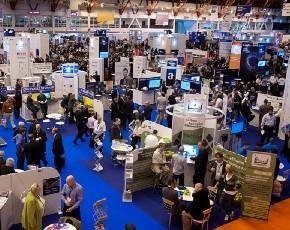 Similarly, brand recognition is a big deal for vendors. Even Silicon Valley start-ups rapidly adopt a global market philosophy, and set about jostling for mindshare. Established players – having invested significantly in becoming 'established' from a brand perspective – understandably expect to command attention and respect from buyers and channels by virtue of their enduring market presence.
Yet at the IP EXPO event last month, which was notable for its size and the quality of attendees, vendors appeared to be taking a back seat. Resellers, distributors and 'service providers' occupied a significant proportion of the stands. Vendors – as is customary these days – heavily staffed their exhibits with polo-shirted reseller salespeople rather than entirely their own people.
Having long argued against the primacy of the vendors as marketing know-it-alls, I find myself being more vindicated in my views and no longer a voice in the wilderness. The channel's role is not to simply to execute or fulfil the sales and marketing process, it is to lead it. Manufacturers are exquisitely skilled at creating technology solutions. Everything else should be left to similarly focused professionals, such as communicating with resellers, and for resellers to communicate with their customers.
Back at IP EXPO, it was refreshing to take part in a trade show event truly on the up. Events have failed in the past when they've done little more than facilitate the insular navel-gazing of powerful vendor brands. That's not for customers; that's for shareholders.
Instead, the atmosphere at Earls Court was that of a marketplace, where buyers and sellers engaged in constructive conversations about how to benefit from technology. Having taken this long for the industry to work out how to make this happen, let's hope we see more of these forums in the future.
---
Caroline Thomas is UK marketing director at Exclusive Networks