Is BYOD DOA? Not for MSPs
The bring your own device trend is far from over, particularly for MSPs, argues Ashley Leonard, president and CEO of Verismic
Driven by the introduction of new technology and the desire to increase employee productivity, employers are embracing Bring Your Own Device [BYOD] policies.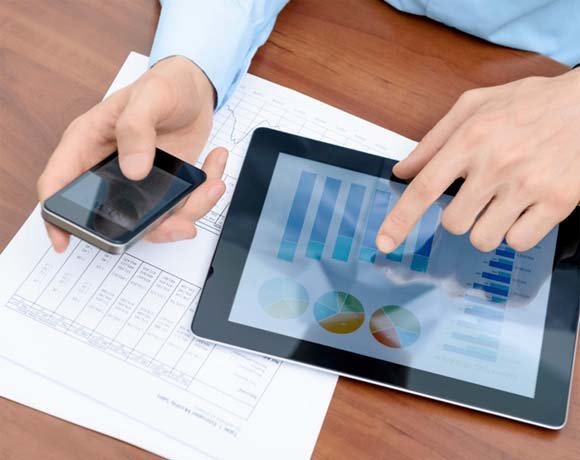 By 2016, Gartner expects 38% of companies to stop providing devices to workers. Whether in the office, at home or working remotely, BYOD allows for effortless device connectivity and exchange of data and information anywhere, anytime.
The benefits are clear for companies; increased flexibility and productivity for staff, and increased profitability for the business. Employees gain privileges in mobility and freedom to choose from a wide range of devices and applications. Over 70% of mobile professionals will conduct their work on personal smart devices by 2018, according to Forrester Research. For MSPs, the opportunities are growing significantly.
While there are benefits to employees using personal devices, organisations are experiencing numerous challenges. The complexity of managing multiple-platform devices obscures the movement's benefits, forcing companies to weigh the costs of providing secure access to a corporate network and implementing measures to avoid potential hazards.
The real inhibitor for uptake is not necessarily the security implications of applying a BYOD solution or policy. It's about balancing costs between increased flexibility versus the management and control of personally owned devices.
How do you manage devices outside of your control?
With so many companies willing to adopt BYOD strategies, serious thought should be put into device management. Employees tend to have both laptops and mobile phones, which means two separate devices to manage. On top of this, it's not only the actual device that must be managed, it's applications on the device.
Before managing devices connected to a corporate network, you need to discover and inventory all of the devices. There's also the challenge of understanding what software is installed, what versions they are, and whether software patches are up to date.
The SANS institute found that over half of organisations already rely on employees to protect personally owned devices. This points to the fact that firms are not taking the management of devices in-house, or at all.
The options are to either increase the internal IT team's responsibility to manage BYOD alongside their day to day activities, invest in specialist BYOD software for the IT team to manage, or outsource the management of personally owned devices to a third party.
The latter is proving popular. According to a June 2015 survey from Daisy, more than a third of midmarket firms plan to outsource their IT environments to managed service providers (MSPs) in the next five years.
For those who choose the outsourced route as an MSP, you'll be tasked with the management of these devices. It's simply impossible to send out technicians or engineers to a customer site to fix issues and deliver device inventory, patch management, and deployment of software packages. If the client is geographically dispersed, these tasks should be done remotely via the cloud.
One our MSP partners, Plan B Professional Services, is tasked with managing the IT environment for an oil and gas shipping and logistics firm. The customer has nearly 1,300 users working across 90 sites in 20 countries. Like many international organisations, Plan B's customer suffered from IT sprawl with too many devices (mostly mobile) either unused and idle or at various stages in the refresh lifecycle.
A large number of devices were purchased outside of the organisation, creating a shadow IT with staff accustomed to downloading and using their own software. The internal IT team not only found it difficult to keep track of software in use, which was being duplicated and creating a cost burden, but also struggled with software maintenance roll out that was manual and slow.
Dissolving clients are an MSP dream
Traditional device management products tend to rely on agents, permanent software that resides on the employees' device. Many employees and IT will likely balk at this for being cumbersome, so device management needs to be unobtrusive yet thorough.
Having a device management solution that relies on dissolving clients can alleviate these pressures. Once the task of updating software is finished, the cloud management tool's client will automatically remove itself from the device.
Dissolving clients provide the best of both worlds. Organisations can be happy knowing all devices connected to their network are securely managed, and employees are able to continue using personal devices without worrying that third-party software will remain on their device.
With an unlimited selection of applications and cloud services, older company-owned and operated devices no longer seem to resonate with employees today who expect more flexibility and freedom in exchange for increased productivity. The short-term benefits of BYOD deployment, for both employer and employee, are well documented, but the uptake can be halted by the challenges it brings.
Companies are considering BYOD in droves and they're already examining the potential advantages it brings to how workforces remotely connect, securely collaborate and continuously engage. As an MSP, you can take away the challenges from organisations looking at BYOD so they can focus on its benefits.