IT is not the silver bullet for mid-sized firm productivity
Recent research has showed that a better use of IT can help mid-sized firms become more productive but as Billy MacInnes argues so can some other things
So now I know. According to a story in MicroScope, medium sized businesses (MSBs) suffer from much lower productivity levels than larger enterprises, generating a pretty substantial £1,518 less per worker.

Download this free guide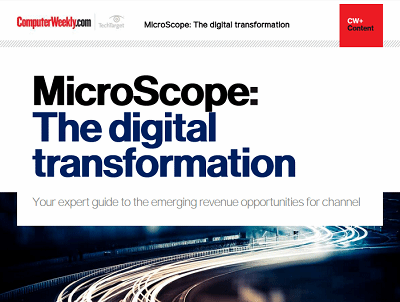 Emerging revenue opportunities for the channel with digital transformation
Digital transformation is a phrase that means many things to many people but for it to have any real relevance to the channel then it needs to mean a chance to make money. This guide will share some of the recent developments in the channel and the latest thoughts about the issue.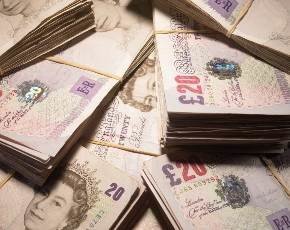 Firstly, let me say I'm very impressed the Centre for Economic Business Research (Cebr) has been able to arrive at such a precise figure for the productivity gap between larger enterprises and MSBs. I wouldn't have thought it was possible to do such a thing, at least not with such precision.
Those in favour of cloud computing and hosted solutions have been quick to suggest one way to reduce that productivity gap and allow medium sized firms to catch up with larger rivals in terms of ICT investment is to adopt more hosted services.
Art Landro, CEO at Cordys, which co-sponsored the research, said that medium businesses wanted to adapt enterprise applications but found it "tough to implement and support the required infrastructure and gain the same benefits as their larger competitors".
The cloud is seen as a flexible alternative that doesn't affect the capital expenditure budget as much as traditional ICT infrastructure.
But before we get too carried away, it's worth bearing in mind that the different levels of ICT investment between enterprises and medium sized companies is only one factor, something highlighted by Shehan Mohamed, senior economist at Cebr.
"In part, the productivity gap between large enterprises and MSBs is explained by stricter lending conditions, higher supply chain costs and fiercer competition for labour, all of which tend to hit mid-sized businesses harder than their larger counterparts," Mohamed noted. "However, part of the problem can also be explained by less agile and efficient business processes in MSBs which burden them with additional costs and time-intensive processes."
I would hazard a guess that the part of the problem that can be explained by "less agile and efficient business processes" is probably worth quite a small chunk of that £1,518 per worker. Stricter lending conditions, higher supply chain costs and fiercer competition for labour probably have a much greater impact overall.
However, that said, one point in the favour of those championing the cloud and more hosting is that at least MSBs can do something about their IT, unlike their lending conditions or supply chain costs.
As Landro argues "solutions which previously would have come with off-putting upfront costs and slow deployment times are now available in the cloud, via ISVs and Service Providers in pre-packaged or custom solutions, underpinned by a Business Process Platform-as-a Service. This enables MSBs to take advantage of the benefits of a customised enterprise solution at a much lower cost. With this approach MSBs can combine cloud and on-premise systems in the same way that enterprises can".
While I'm not entirely convinced they can do this to the same level as enterprises, I'm sure they can potentially make their IT much better and more efficient. It's not going to be to the level of £1,518 per employee, but it'll be worth something. Best leave it to the Cebr to work that one out.
Read more on Finance and Credit