How to make the broadband vision come true
O2 Wholesale's Dan Cunliffe looks at how the channel can help the government make good on its vision of the future of broadband in the UK
There has been much debate recently about what quality of broadband we should be aiming for in the future, including the claim that Britain should have 'the fastest broadband in Europe' by 2015.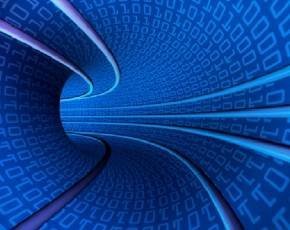 With many businesses still grappling with the effects of a recession, and budgets under pressure, it can seem counterintuitive to be pushing ahead with investment in broadband capabilities.
However, industries are quickly realising that the only way out of a negative financial environment is innovation and increased connectivity. Broadband can play a hugely important role in helping Britain back on the road to economic recovery.
So how do we improve its provision and how can resellers tap into what is a huge business opportunity in the fixed and mobile broadband market?
While broadband is now arguably an essential rather than a luxury at home, for business there is no argument – it is absolutely critical to success. The growth of the cloud and the trends in BYOD working, which have increased employee flexibility and liberated many people from a solely office-based environment, rely heavily on a strong fixed and mobile broadband backbone, with strong upload and download speeds. Video conferencing and file-sharing with large amounts of data are also becoming increasingly popular, particularly as businesses look abroad for growth. The majority of people agree that an improved provision of broadband is necessary for strengthening industry in the future – but it's often unclear exactly what we need to concentrate on improving, in light of current IT trends. Business broadband has to respond to these trends in a way that is simply not necessary in home broadband.
Levels of data have been skyrocketing over the last few years. Nowadays, an average business of just 50 users can use 61GB of data every month in email, video streaming, VOIP, cloud, BYOD and browsing. Tech-focused companies, or digital specialists, are likely to use a lot more. This statistic shows the business environment is changing into one where data-centred pricing models are no longer viable. Packages that are priced cheaply up to a certain level of data usage will soon prove a financial no-go area as customers rapidly exceed allocated allowances thanks to data hungry IT approaches such as the cloud and BYOD. As a result, smart resellers are now looking to negate this potential pitfall by looking for a broadband wholesaler that offers truly unlimited data.
Needless to say, with increased data demands comes a heavier strain on capacity – so it's worth looking into the level at which a broadband provider will upscale their capacity at times of high demand. The way in which bandwidth demand can fluctuate nowadays – for instance, when employees stream videos on their PC, tablet or smartphones, as was seen during the Olympics – means up-scaling capacity needs to kick in earlier to prevent irritating disruptions for end users. Choosing a provider that segregates business and consumer traffic is another good way of additionally safeguarding against this issue, and will increase in importance as broadband use continues to rise.
It is also becoming vital for resellers to add mobile broadband capabilities into their offering. The rise in cloud adoption has increased employee mobility and flexibility which has led to an explosion in mobile data usage. This, combined with the approaching upgrade of the UK's mobile network to LTE, means that resellers must look to offer a joined up communications package to sufficiently service the needs of their customers.
Resellers have a great opportunity to shape Britain's focus on broadband, so long as they look seriously into what a vision of excellent broadband really means. Smart predictions of how employees will work in the future, and consideration of how customers might be affected down the line, are imperative for choosing the right path to connectivity solutions of the near future. As game-changers like 4G start to make their mark on the scene, we can see how business comms is a world where resellers will constantly be operating on a technological treadmill. The only way to navigate this is to stay flexible to developments and open to innovation, while making sure that the backbone of your offering is strong enough to withstand the most disruptive introduction.
---
Dan Cunliffe is head of partners and strategy at O2 Wholesale
Read more on Network Infrastructure Solutions and Services