How to Influence the Influencers
One of the key components of the marketing mix is to get onto the radar of the leading industry analysts – a task that is not always easy
As an IT software or service provider you either love industry analysts or you hate them –usually this depends on what they have to say (or not say) about your company.
But it's different for buyers. Your customers hang on their every word. Fifty per cent of all big IT solution or outsourcing decisions are influenced by analyst comments and research shows that analysts are seen as one of the most trusted sources of advice and information – alongside friends, colleagues and industry peers.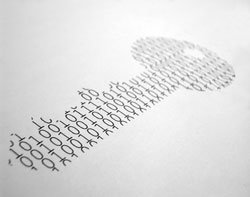 The leading analysts are perceived as impartial, smart and well informed. It is assumed that they have deep industry insight and extensive knowledge of the relative strengths and weaknesses of companies and their products. When it comes to assessing a particular supplier, evaluating a new product or understanding a breakthrough technology, it is the analysts who call the tune and set the agenda. They are the opinion formers, the reputation makers, the recommenders and the primary arbiters of best practice and smart sourcing.
When it comes to information technology, analysts such as Gartner, Forrester and IDC are especially influential. Buyers feel the need for expert guidance in an industry that is rapidly changing, solutions are often complex and infrastructure requirements are both varied and confusing. They need help with identifying the technologies that will suit their needs and in selecting the suppliers to shortlist. But they also need advice about the right business models for their needs. They want help with decisions about capital investment and in-house deployment and about options such as managed services (cloud-based or traditional), pay-as-you-go and software as a service (SaaS), all of them offered by a bewildering array of different suppliers.
Building a relationship with your analyst
Given that analysts influence over half of all enterprise IT decisions, it is no surprise that vendors are keen to impress them. Their support raises a company's industry profile, directly influences market share and helps build the sales pipeline. But while many yearn to be validated and recommended by the analysts, surprisingly few people, even in large companies, actually know how to go about building satisfactory relationships with them. This is something I can vouch for with some authority, as our job at The Skills Connection is all about helping software and service vendors get in front of the right analysts and build good long-term relationships.
Some vendors feel they are being unjustly overlooked and ignored by leading analysts. Others feel that a particular analyst is unfairly biased against them, or is willfully misunderstanding their product. As a former Gartner VP myself, I know what lies behind many of these situations. Analysts do not neglect vendors out of spite or laziness. But the truth is that these vendors have simply failed to show up properly on the analyst's radar.
It is obviously frustrating not to appear on the list of cited suppliers in a particular segment, or not to be put forward to a buyer for consideration. But when analysts are making their recommendations, who are they going to pick out? They'll choose someone they know – and someone they feel can be trusted to deliver. This trust is vital, because the analyst's credibility is always on the line. Industry analysts must have confidence that those they endorse will not let them down.
So there are two essentials that every vendor needs to bear in mind in dealing with analysts. Firstly the company and its products must come to the analyst's attention, and secondly a convincing case must be presented. It is also worth remembering that once the analyst's perception has been formed, it can be extremely difficult to change it. What then are the key factors in making that all-important first impression and building long-term, mutually beneficial relationships?
Four things the analyst needs from you
Analysts are not interested in hyperbole and self-aggrandising sales pitches. They get more than enough of that nonsense, and eventually it all becomes just more noise and irritation. They've already seen it all and they glaze over very quickly when told in passionate terms about yet another "unique" product that upon the most superficial investigation turns out to be just like everyone else's.
When it comes down to it there are just four things the analyst wants to understand:
What is the relevance of your product or service in the market? And to whom?
What truly differentiates your offering from your rivals in the market?
How the business is performing, and what are its prospects going forward?
How do you see the market changing and what will that mean for your future plans?
The more clear, confident, succinct and specific you can be in putting this information across, the more likely it is that the analyst will sit up and take notice.
Proof is the key
Every day, we find ourselves reviewing draft briefing materials or submissions for assessments, like Gartner's Magic Quadrant (MQ). And every day, we see statements like "We cut costs", "We are the only supplier to..." or "We provide better…" These claims may indeed be true. But unless they are quickly backed up with hard evidence, they will just come across as more empty hyperbole.
One of the first things any analyst learns is that you don't judge companies by what they say they are doing but rather by what they can prove they have done. This is essential because, of course, talk is cheap and everyone can come up with much the same rhetoric. Every company wants to tell you how great the firm is, what a wonderful year it is having, how every buyer is interested in its product and how it has just signed up some great new marquee clients. If that is all you are saying, then as pointed out earlier, all that the analyst is hearing is noise.
To gain an analyst's confidence you must provide proof to support each of the four points listed above. You need to:
Provide credible evidence to demonstrate exactly where, how and why your product or service is better than what your competitors are offering.
Provide specifics about where you have saved your customers money.
Offer solid proof of the viability of your business today and show why the analyst should expect you still to be competitive in the future.
Prove you have a clear understanding of your market and its needs, not just for now, but also, critically, for years to come.
All of this really isn't rocket science. But on the other hand, it is not easy either. There is a discipline here that must be followed and it's sometimes hard to ensure effective execution without the help of an objective outsider view. Naturally I would also say that every MQ submission or Forrester briefing can be improved, fine-tuned and made more powerful by bringing in the right expert assistance. But then again, if you have the internal resources there is no reason why you shouldn't take on the task of getting yourself on analysts' radar unaided. Just make sure don't end up expending a lot of time and money only to end up on the ever-growing heap of hype.
Simon Levin, managing director The Skills Connection
Read more on Sales and Customer Management