How can partners capitalise on the third platform opportunity?
Russell Poole, EMC UK&I channel director, discusses recent research revealing that many UK partners lack the ability to capitalise on the third platform opportunity
The move to the third platform, a term coined by IDC as the current super-trend in enterprise IT, can be seen at the the collision of four major technologies: internet based services or the 'cloud', mobile technology, social networking and analytics supporting the large repositories of data underpinning it all. The analyst house predicts that the market for this is shifting from the exploration stage to a high-stakes competition between businesses and that spending on third platform technology will capture 89% of worldwide IT spending growth in the next 12 months.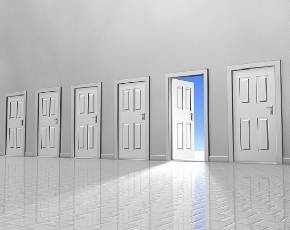 As a result, it's vital the channel capitalises on this growth early on, as savvy partners realise how crucial third platform capabilities can be to increasing bottom-line performance. With increasing competition from low cost and commodity cloud service providers putting traditional resellers under pressure, the emergence of the third platform represents a significant opportunity for the channel focus on building differentiated propositions that deliver value and allow them to remain competitive.
While this represents a real opportunity for the channel to embrace, recent research from an EMC partner event has shown that nearly one in four (24%) channel partners still feel unprepared to capitalise on the third platform. This is despite nearly all (92%) respondents predicting that the third platform will generate an additional increase in business of at least 25%, and more than one in four (26%) anticipating 2014 will bring third platform opportunities that will grow their business by 75-150%.
In the same EMC survey, partners were asked what they would need in order to take advantage of the third platform opportunities; over half (53%) cited delivering flexible IT infrastructure models as being important, with a quarter (25%) referring to the need for stronger CIO and CMO relationships. Looking forward to 2014, over a third (34%) of partners predict that the most notable activity this year will be focused on-premise versus off-premise structuring, followed closely by the consumption model and the evolution of the channel sales model (32%).
There's no doubting that the accelerated growth of web, mobile and cloud applications has led to a data tsunami, with enterprise data centers growing by 60% year-on-year. Businesses will change the way they look at acquire and manage storage in the months and years ahead as they look to face up to the challenge of delivering IT services in an agile, responsive manner, as demanded by end-users.
For resellers to ensure they are one step ahead of the curve, they need to ensure they move away from selling 'tin', top focus on selling services that use technology to understand how to solve a business issue. Those companies that don't evolve will see a persistent decline as customers find a way to innovate away from an unsustainable model of buying and managing storage, while those that do can build long term relationships with the client that will pay-off for years to come.
Read more on Enterprise Storage Management