Hidden gems at the Cisco conference
Lots more to ponder from Cisco this morning as the announcements start to flood in from California.
Lots more to ponder from Cisco this morning as the announcements start to flood in from California. There are new initiatives designed to ease partner concerns over competition in high-touch accounts, increase partner engagement levels through extra discounts and make cross-border customer accounts easier to deal with.




There's obviously an advantage to be gained from sitting down to watch the annual back-slapping on-stage rituals, and true to form, Cisco's leadership buried some little gems in their speeches.




So what didn't Cisco press release?




The biggest point to catch our eye this morning was Cisco's admission that its supply chain had been pretty effectively compromised in recent months.




The vendor has been dogged by questions from the press for weeks over this particular issue but until now has largely brushed off comment, not surprising, as the big guns always prefer to release news on their own terms.




Cisco was never the only vendor affected - the issues in the networking channel were largely centred on availability of certain chipsets that everybody uses - and many of the other affected parties (Extreme Networks has been particularly vocal) now claim that they're feeling much better, thanks.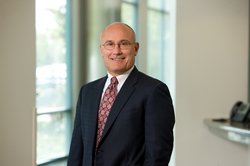 Cisco wheeled out its senior vice president of operations, processes and systems, Randy Pond ( pictured), to explain. Pond issued an apology for the stocking issues, and said Cisco would be making some internal changes to make sure its own processes are above reproach.
What happened was that a slowdown in production in the Far East meant everybody got caught asleep on the job when the recovery materialised. It takes time to bring a factory back up to speed and for a little while, this meant stock was constrained. Fair enough.
But Pond then went one better than this and ventured into the realm of geo-political commentary, discussing migration patterns and the actions of the Chinese government as factors in the problems that have faced resellers.
To set the scene, much of China's development since its switch to a market economy in the 1980s has been concentrated in the populous eastern, coastal areas of the country, around urban centres such as Beijing, Shanghai and Shenzen. The more thinly-populated western areas - including Tibet - have languished to some extent.
Beijing has sought to address this disparity over the past decade with a massive development programme, launched in 1999. It has poured money into the region, overseen construction of oil and gas pipelines and the landmark Tibet-Qinghai railway, and implemented many other policies designed to stimulate migration and investment into less developed parts of China.
This policy began to impact Cisco during 2009; as the recession took hold and factories shut down, many economic migrants returned, or left for, western China, encouraged by the offer of new job opportunities from the government.
It is this factor, suggests Cisco, that has meant it took longer to bring its factories in the region back to full capacity. The vendor also made it clear that carrots are being dangled to try to tempt some of the workforce back.
The impact of Cisco's woes in the Far East really brings home just how much the economy, and the rising and falling fortunes of the channel, are dependent on massive amounts of labour in far-off places that we know little about, and highlights the true, global impact of the recession.
Read more on Network Infrastructure Solutions and Services