Five minute interview: Lorna Riddle, Digium
This week, MicroScope puts its questions to Lorna Riddle, European sales manager at Digium. What is the best/worst advice you have received and from whom? The best advice given to me by my Mother has to be to always wear sunscreen.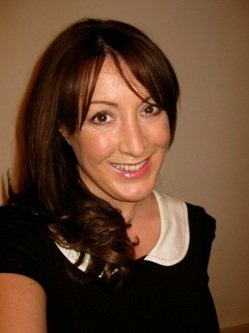 This week, MicroScope puts its questions to Lorna Riddle, European sales manager at Digium
What is the best/worst advice you have received and from whom?
The best advice given to me by my Mother has to be to always wear sunscreen. The worst has to be from an over zealous estate agent who encouraged me to sell at the wrong time. Hindsight is a torturous thing!
What is the best book you've ever read?
I don't think I really have a best read however one book I have really enjoyed and that has stayed with me is A Thousand Splendid Suns by Khaled Hosseini.
Tell us something most people do not know about you
That I really am as young as I look! That and despite my current car's eco-credentials I'm actually a closet petrol head and gadget freak!
What temptation can you not resist?
Chocolate in all shapes and forms!
What is your most elusive goal?
Being a size 10! I seem to be permanently pounding the treadmill, I know it's all about input and output; the problem for me is I love the input too much!
Where is the one place you'd like to visit before you die - and why?
Australia but to do that trip you'd really need to allocate at least three weeks holiday and I struggle to take a week.
What do you just have to do before you die and why?
Though it would probably kill me I would really like to run the London Marathon, I see it as being one of the toughest tests of mental and physical stamina you can take.
Which bit of technology would you want with you if you were stranded on a desert island and why?
Trusting that some clever person would have created a travel solar charger it would have to be my iPad. I may not be able to get a 3G signal but at least I could keep myself entertained with my books, music, movies and pictures of my loved ones - yes, definitely my iPad.
Who helped you get to where you are today?
Back in the '90s at Inmac UK the then sales director Jenny Barker uttered the following words: "Lorna, you're just too loud, darling, to be an accountant". She saved me from a life of reconciling Lotus-123 spreadsheets by giving me my first ever role in sales.
What was your first car and how does it compare with what you drive now?
It was a previously owned D Reg red Ford Fiesta 1.1 Popular Plus and it was just as compact as my Smart!
What do you believe in most?
Respect for others, tolerance and freedom of choice.
Do you have any pets? If so, what are they and what are their names?
Yes, a rather wilful and at times stinky Cocker Spaniel named Oscar.
If you could be someone else for a day, who would you be and why?
My first thought was to become someone ridiculously frivolous but I think it would have to be the Prime Minister, as I would love to know what really goes on behind the black door of number 10. I think it would be fascinating to learn how special the special relationship is with the USA and if Obama and Cameron actually get on as men and as well as peers. I would also like to know just how much of a hole we're really in.
Who would you least like to be stuck in a lift with?
That's easy John McCririck! I once had the misfortune to meet him at a corporate hospitality event at Royal Ascot, what a truly repulsive man he is!
Describe yourself in one sentence
Determined, Stubborn and passionate; I really don't suffer fools gladly and if there is a parapet you can be sure my head is above it... oh, and that I have laugh as loud as a drain!
Why are you good at your job?
You'd have to ask my boss
If you were shipwrecked, who would you like to have with you and why?
For entertainment purposes and manly DIY things, building shelters and lighting fires etc. it would have to be my boyfriend.
Name three items (smaller than a fridge) that you would like to have with you if you were shipwrecked
iPad, sunscreen and mascara.
If you could be any animal for a day, what would you be?
Oscar the cocker spaniel.
If a grizzly bear and a silverback gorilla decided to have a no holds barred fight, which would you put your money on and why?
Grizzly. Growing up I was a big fan of the life and times of Grizzly Adams!
Do you prefer cities or the countryside? Explain why
The countryside: purely because I spend so much of my life trekking around the concrete jungles of Europe.
Describe your perfect night out
A perfect night in.
What would be your perfect holiday?
A holiday, what's that?
Sum up the IT channel in one sentence
I am constantly inspired by the innovative nature of the channel and its sheer resilience in these tough economic times.
Read more on Network Infrastructure Solutions and Services