Five minute interview: Adam Winkelmann, Emulex
This week, we subject Adam Winkelmann, vice president of international operations at converged networking vendor Emulex to our Five Minute Interview. Tell us what you do for a living?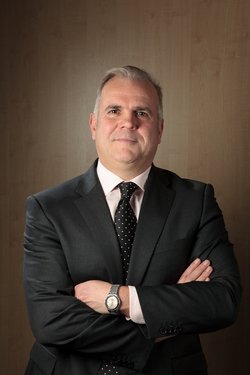 This week, we subject Adam Winkelmann, vice president of international operations at converged networking vendor Emulex to our Five Minute Interview.
Tell us what you do for a living?
I am responsible for all of Emulex's international operations overseas and sales and marketing in EMEA, running offices based in Ireland, UK, Germany and France. The teams in these offices are mostly involved in sales, marketing, operations and EMEA accounting and admin support.
Why are you the right person for this job?
I have plenty of miles on the clock in sales and management, with over 25 years in the industry. I also spent a few years in venture capital and corporate finance along the way, so I have a strong feel for P&L and governance requirements. The grey hair is important in the job, as it is a broad role and Emulex is a company that likes to think about the longer term. Our core values are built around happy customers, partners and employees. Respect is a big word in our company.
What gets you up in the morning?
It depends on where I am. When I am in Ireland, we have a chocolate Labrador named Rosie who gets me up for her morning walk when I am there! My children are at a fun age as well.
With a travel schedule that revolves around our EMEA offices and occasional visits to Emulex's headquarters in California I have plenty of variety and that is really what gets going; meeting new people and taking on new challenges. The great thing about our industry is the personalities you meet along the way that you get to work or play with.
Who helped you get to where you are today?
My mentors have been varied. In my late teens and early 20s, I sailed offshore a lot with a guy who was a successful businessman in the oil and gas contracting business, who knew how to live life. He had a big influence on me because he knew how to get the best out of people by recognising we all have strengths and weaknesses and playing to them.
Soon thereafter, I joined Hoskyns in the UK, which was built and run by a very successful team including Jeff Unwin (who went on to be CEO of Cap Gemini) and Tony Robinson - two very different characters who approached business from completely different perspectives. I was hired into Hoskyns by Alwyn Welch who was MD of Cap Gemini in the UK, he helped me a lot by having faith in me at a relatively young age.
What is the best or worst business advice you have received, and from whom?
Best Advice - "Keep fit and network like hell," which came from a mate who is an architect and is currently having to apply the same advice to himself. My father was a keen investor also and he advised me to stick to basic instruments such as cash, stock or property and never invest in something I couldn't understand. I think that is great advice. I use advisors but I am always sure to question their advice if I don't understand it.
Worst Advice - Invest in good wine. The problem is not that it is not a good investment, but that I can't keep it for any length of time!
What advice would you give to someone starting out in IT?
Business is about people. People buy from people, and never forget it!
Also, I think some people get too concerned about building the CV and not taking occasional risks with their career. I think CV building is overrated. Most really successful people don't think about that for a second. Most really good people will be successful anyway. I do also believe the view that quality employers hire quality employees and vice versa.
Will Windows 8 be the new XP, or the new Vista?
I don't really care actually. Desktop OSs are a dying breed. I think in my working lifetime I will have seen the birth and death of Microsoft Windows. Like everyone, I have relied hugely on them, but the network is becoming more relevant now. Connectivity, latency and personal devices are what it is all about these days. End user experience is assumed and expected, but depends more on connectivity and bandwidth than on UI.
What does the next five years hold for the channel?
Consolidation across borders and a further trend towards service and knowledge based business rather than box shifting. The customer relationship is everything and value add is the key to having that relationship.
Tell us something most people do not know about you
I once worked for a singing telegram agency which was great fun and good money as a student.
What goal do you have to achieve before you die, and why?
I have to convince my wife that time on a boat can be fun because she is not convinced. I also want to play the Alabama Trail and as many of the top 100 golf courses as I can - because they are there!
What is the best book you have ever read?
The Ascent of Man - Jacob Brownoski
And the worst film you have ever seen?
Troy
What would be your desert island MP3s?
Queen Greatest Hits
Death in Venice Movie Soundtrack, which is composed of Mahler, Mussogorsky and Beethoven
Daft Punk - Tron Soundtrack
What temptation can you not resist?
An offer of a round of golf with good company.
What was your first car and how does it compare with what you drive now?
Citroen Dyane - There is no comparison. I ride a Suzuki Burgman 250 - I don't currently have a car because I travel so much and I can leave it wherever it is if I have a drink.
Who would you least like to be stuck in a lift with, and why?
Graham Henry - NZ Rugby Coach - Does my head in.
If you could be any animal for a day, what would you be and why?
A dolphin to see if they really are having that much fun.
If you could represent Great Britain (or your home country) at one event in the 2012 Olympics, which would you choose and why?
Sailing - because I love it and like most sailors I think I am better at it than I actually am. Every sailor is a professional wannabe.
If you were facing awesome peril and impossible odds, which real or fictional person would you most want on your side and why?
Miguel Ángel Jiménez - he is always positive and never lets you down while retaining his own personality and style.
A grizzly bear and a silverback gorilla are getting ready for a no-holds-barred rumble. Who is your money on and why?
I don't invest in things I can't understand!
Read more on Network Infrastructure Solutions and Services