Downturn cannot hold back firms' growing data storage requirements
P6One of the slides that was put up by Hewlett-Packard during the announcement of its Storage Works product enhancements last week caught the eye and summed up the state of the industry.

Download this free guide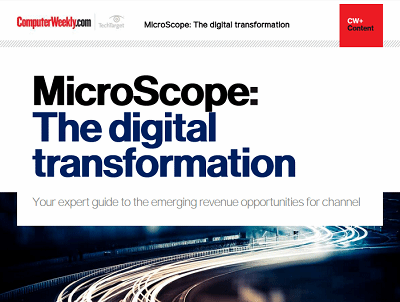 Emerging revenue opportunities for the channel with digital transformation
Digital transformation is a phrase that means many things to many people but for it to have any real relevance to the channel then it needs to mean a chance to make money. This guide will share some of the recent developments in the channel and the latest thoughts about the issue.



P6One of the slides that was put up by Hewlett-Packard during the announcement of its StorageWorks product enhancements last week caught the eye and summed up the state of the industry.
When the vendor measured what customers were using storage for, traditional things like business processing and application development were near the bottom of the list.

At the top were collaboration – an umbrella term including e-mail and messaging – followed by web and decision support, which encompasses data mining.

"Independent of the downturn, we will continue to see phenomenal growth in the data that needs to be stored because of the storage-hungry applications," said Neal Clapper, vice-president EMEA for HP's StorageWorks.

New drivers
Clapper said new drivers for storage purchases had emerged in the past five years.

"It is relatively new apps that are creating storage demand and it is important [for channel partners] to know where this growth is coming from," she added.

That is the crucial point because in the past storage resellers have been keen not only to know customer pain points but how they can go about solving those problems.

Some of the former areas have included supporting compliance and attempts to consolidate infrastructure, but according to the numbers that HP uses, which come from IDC, the impact of the web is being acutely felt by those responsible for storage management.

One solution is to outsource the problem, with hosted e-mail and archiving becoming particularly popular, but for those resellers going into meetings with customers, the fact that you know the problem and can present an answer is incredibly useful.

Maintain your credibility
"You need a reason to talk to a customer and it is nice to have a solid piece of information that will increase or maintain your credibility," said Greg Carlow, managing director of Repton.

According to Clapper, the reasons to keep talking about storage are not going to go away in the downturn. She said IDC is predicting continual data growth over the next 18 months.

Other storage specialists point out that this growth has been across all areas.

"While there has been exponential growth in data stored for these purposes (e-mail and web related data), the growth in many other areas, such as replicated data, has been equally dramatic," said Paul Hickingbotham, solutions manager at storage distributor Hammer.
"What resellers really need to focus on is technologies to help address this, such as data deduplication."

From a customer perspective, there is always the option of "phoning a ­reseller and getting more disk", said John Grove, senior technical architect at Scottish and Southern Energy, but he admitted that increasinly there was a need for more of a strategy to plan for the future.

Carlow warned the lack of storage ­capacity could potentially hold up projects that require more capacity on the network, and as customers start to plan for the upturn the last thing they need is a lack of availability limiting their development ­options.
Read more on Storage Virtualisation Solutions and Services