Don't answer that email you've just clocked off
Billy MacInnes wonders what lessons the German Labour Ministry attitude towards work email might has for the rest of us
I'm sure I'm not the only one who has been constantly bombarded with stories about the in rushing waves of mobility and BYOD that will wash away the shaky edifice of old style office working practices and create a new working dynamic for employees and employers alike. Okay, so they probably weren't delivered in quite such colourful terms but you know what I mean.
Now, there's no doubting the benefits of mobility and the freedom (or should that be more accurately described as "flexibility") it provides workers in terms of being able to work from home or when they're out of the office. But that flexibility is a two-edged sword because it also opens up people to working above and beyond the hours they have contractually agreed to work with their employer.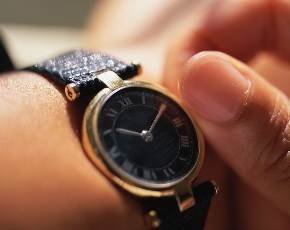 Anyway, the Germans have now stepped in and effectively laid down a marker on any attempts by employers to try and use the mobility/BYOD trends to extract more work for nothing from their employees (although, in fairness, it's probably worth stating that the Germans haven't taken this action specifically to address the effects of mobility or BYOD).
So what have they done? According to a story in The Telegraph, the country's employment ministry has banned its managers from calling or sending emails to staff out of hours except in emergencies. The ministry's rules only allow phone or email contact if the work cannot be put off until the next working day.
The Daily Telegraph reports comments that labour minister Ursula von der Leyen made to German newspaper Sueddeutsche Zeitung that the rules were drawn up to protect workers' mental health. "It's in the interests of employers that workers can reliably switch off from their jobs, otherwise, in the long run, they burn out," she said, adding "technology should not be allowed to control us and dominate our lives. We should control technology".
Before anyone starts frothing at the mouth and ranting about the state trying to control people's lives and setting unnecessary boundaries and restrictions on companies, it's probably worth noting that some of the most famous businesses in Germany already have similar measures in place. According to Sueddeutsche Zeitung, Volkswagen, BMW, Puma and Deutsche Telekom have already imposed restrictions on out of hours emails.
Here's a question: Can you imagine any government minister in the UK saying something similar? More pertinently, can you imagine many bosses at UK businesses imposing similar restrictions on themselves? To date, a lot of the BYOD and mobility story has included the fact that many employees are likely to work longer if they have the flexibility to use their own devices whenever and wherever they are. But should that be perceived as a benefit or a danger? In other words, are we in danger of allowing the people above us to use technology to control us and dominate our lives?