Did Xerox just start a price war?
After Xerox launched a new line of remanufactured cartridges designed to work in its rivals' hardware, Billy MacInnes wonders if it has fired the opening shot in a price war
There is a story on the MicroScope web site that caught my eye because it definitely falls into the "what a brilliant idea" category. In fact, I'm pretty sure it might also sit in the "why didn't anyone think of that before?" category.
I refer to the story concerning Xerox's launch of a range of reusable cartridges that work with laser printers from rivals such as HP, Canon, Brother, Epson, Konica Minolta, Kyocera and Lexmark.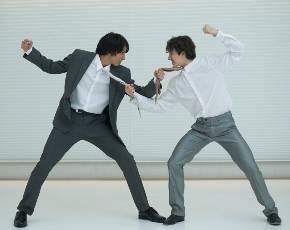 Obviously, other people have done this before, just take a look on eBay. But as far as I know this is the first time one of the "respectable" printer manufacturers has done it.
According to Xerox, managed print services providers (MPS) can save nearly 50% compared to using cartridges from the printer vendors themselves. And it is keen to stress the "high-quality standards" used in the manufacture of the cartridges are the same as for its own products.
While the Responsible cartridges are aimed at the MPS market, I can't help feeling (and hoping) that Xerox has opened a Pandora's box that will force printer vendors to drastically reduce the price of their own cartridges. If (or when) that happens, the price of printing should reduce significantly for many people.
Until now, printer vendors have been able to set pricing for their cartridges, toners and consumables because there has been very little competition except from companies that provide remanufactured products. It's fair to say that none of those companies has a brand name to compare to the likes of HP, Xerox, Canon, Epson, Brother and Kyocera.
Printer vendors have also done their best to raise doubts over the quality and reliability of remanufactured products, arguing that if you're not paying their premium prices, you're not getting a premium product. That argument is likely to prove a bit harder to sustain when a company like HP is trying to convince a customer that a cheaper Xerox cartridge is as unreliable as one bought from an unknown business on eBay or online.
What we are witnessing now could well be the opening salvo in a battle that forces printer vendors to significantly reduce the price of print cartridges. If they don't, someone else will do it for them.
Read more on Print Cartridges and Consumables