Cost is still the issue with cloud
Billy MacInnes casts his eyes over the latest research issued by the Cloud Industry Forum looking at the channel's progress selling hosted services
The latest research on the channel and the cloud conducted by the Cloud Industry Forum and IBM, entitled The critical role of Channel in driving Cloud adoption, was published on 29 January and makes for interesting reading.
The research found the number of those selling the cloud had risen by a paltry amount from 61% from 63%. The research showed a slight rise in the number offering SaaS based solutions to 81% and a fairly steep decline in those offering PaaS (down from 51% to 29%) and IaaS (which declined from 47% to 28%).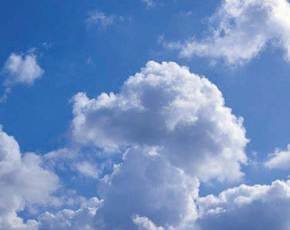 The survey had an interesting list of the channel's main drivers for offering cloud services. Top of the list (45%) was the ability to secure long term revenue from customers, followed by the ability to extend their services portfolio and revenue (44%) and to offer a full portfolio of solutions to customers (40%). The ability to increase competitive advantage was a factor for 32% of respondents and just under a quarter cited the ability to increase profitability.
There was an intriguing disparity between what channel companies believed their customers thought was the number one benefit of using cloud services (cost savings over on-premise solutions and reduction in capital expenditure) and what users claimed in an earlier survey (flexibility of delivery, scalability and a focus on 24/7 availability).
CIF warned there could be a risk of the channel placing too much emphasis on cost savings and financing, when users "are more concerned about agility, time to market and de-risking operational delivery". However, it may well be that channel partners are more aware of the reality of their customers' motivations than they are themselves. As CIF notes, the user survey identified the cost of the solution as the number one factor in their choice of cloud service.
Which just goes to show that, in or out of the cloud, cost is still the deciding factor.
Unsurprisingly, channel companies and users were completely in agreement when identifying data security and data privacy as the two biggest areas of concern around the adoption of cloud services.
It was no surprise to find that channel companies thought financial re-engineering and change of culture were challenges that had to be overcome to offer cloud services, but their biggest causes of anxiety overall were the costs required to achieve their customers' SLA expectations, the heightened expectations customers had from cloud services and whether partners had the staff skills to sell and support the solutions.
With the exception of financial re-engineering, more than 70% identified the other factors as challenges. Despite the level of channel companies involved in the cloud, those high percentages demonstrate the underlying levels of concern they still have about delivering cloud services.