Computer 2000 finds its time for a name change
Billy MacInnes ponders on why it has taken Computer 2000 so long to change its name to the same as its parent Tech Data
I'm sure that most people had the same response I did when I read Computer 2000 had finally been renamed as Tech Data: what took you so long? After all, it's been 15 years since Tech Data bought a majority stake in Computer 2000. Yes, you read it right, 15 years!
Now, I could understand why, back in 1998, it might have seemed a good idea to retain a name like Computer 2000 for a while. If you have a name with the number 2000 in it, it probably makes sense to wait until 2000 or after before you decommission it. But, by the same token, one of the problems of having a name with a number in it is that once you reach that number, whatever it might be, the name starts to look a little out of date.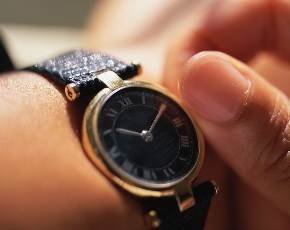 Anyone remember the British sci-fi TV show Space 1999 for example? Well, I bet that even if one of the show's biggest fans was now head of the biggest TV network in the world, there would be absolutely no prospect of it being revived. And as for the movie rights, forget about it.
What about the movie 2012? Although it was made in 2009, it's one of the few films ever made to include the use-by-date in the title.
You could argue Computer 2000 has suffered problems over its name since New Year's Day 2001. One option would have been to add an 's' to the end of the name and relabelled the company as Computer 2000s. There would have been two advantages to this idea: it would have required minimal adjustment and it would have extended the shelf life of the name by one thousand years.
Anyway, 12 years after the start of 2001, Tech Data has decided to do what it could and should have done a long time ago, bringing the UK operation under the Tech Data umbrella. Tech Data UK and Ireland managing director Peter Hubbard was understandably happy with the move. "We are proud, after 15 years, to be trading under the same brand as our parent company and the rest of the Tech Data group," he said. "The rebrand is an important milestone in the history of the UK organisation."
So why now? There might be some connection with the fact Tech Data is fighting to maintain its Nasdaq listing after failing to file its numbers on time because of accounting irregularities uncovered in March – at Computer 2000.
If true, it just goes to show that, in the end, whatever happens in business, it always comes back to the numbers.
Read more on Channel Partner Programmes