Cloud computing: changing the roles of the channel
Colleen Smith, vice president SaaS/Cloud at Progress Software, looks at how the hosted world is changing things for the channel
A decade ago the lines between different channel stakeholders were a lot more clearly defined. Whether you were an Independent Software Vendor (ISV), a reseller, a distributor or a system integrator, you knew your role and how you fit into the overall ecosystem.
But a shift is happening throughout the software industry, delivering rapid technological changes. New innovations and capabilities are being delivered all the time. Most significantly, reduced budgets and the introduction of the Cloud have fundamentally changed the way many organisations view and consume technology. The impact is blurring the lines between channel providers.
Blurring the Lines
The rise of Software as a Service (SaaS) has brought both technology and business changes for developers and users – but also, significantly, for ISVs.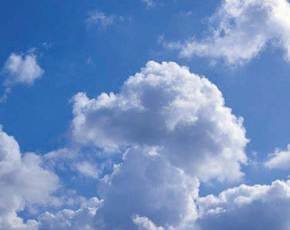 Perpetual licences and complex, static applications aren't attractive to most customers anymore. As a result, ISVs are increasingly delivering business applications as a service via the Cloud. This is taking them into the territory of other members of the channel, who in turn are starting to expand their service offerings, including; Infrastructure as a Service (IaaS), Platform as a Service (PaaS), as well as other managed services.
In the past, traditional software vendors were primarily concerned with application functionality, and their customers were responsible for operating and managing the respective IT environments. A Cloud services provider, on the other hand, is concerned with operating and managing the environment that supports all of its customers.
This evolution is not only blurring the lines between roles and responsibilities, but is also bringing new challenges and opportunities.
Putting the Service in Software
Transforming an existing on-premise application business into the SaaS business model is not trivial. The new business model requires significant changes for an ISV, not the least of which is changing from being a product-focused company into more of a service delivery organisation.
In essence, the delivery method has changed, and therefore the business model needs to change, to include the selling of Cloud-based services. At the heart of this change is the focus on service. The Cloud enables the delivery of a more scalable and flexible, multi-tenant computing platform. It also brings risks and challenges such as data privacy, compliance, security and scalability.
Measuring Success
Since service delivery is the primary focus of this next generation ISV, the criteria for what success looks like needs to adapt as well. Features and capabilities are no longer the core focus. Instead service levels are becoming the benchmarks against which customer success is measured.
In order to ensure they can deliver, ISVs are now looking for channel partners who can provide the benefits of multi-tenancy, scalability, security, data encryption, mobility and so on; to enable them to deliver reliable cloud-based business applications. The best channel partners will provide all of these capabilities in an application development/delivery platform as well as work with them to deliver on the new business strategy.
The Next Wave of the Channel
This ongoing crossover between different channel providers and the imperative for service as the main driver will inevitably lead to a different looking channel in the future.
Customers will demand a high level of quality from service providers who understand their business, provide local customer support and have expertise that can improve their operational performance. But in addition, they will be looking for the service provider to have the ability to deliver an application environment that enables business agility.
As ISVs seek to gain more service capabilities, we can expect to see more mergers and acquisitions or partnerships throughout the channel. To this end, new service providers will strive to offer an end-to-end application development, delivery and management offering.
Colleen Smith, vice president SaaS/Cloud at Progress Software