Bett 2015 – time to make a play for managed IT services
David Fearne, technical director at Arrow ECS UK & Ireland, gives his reaction to the BETT show
Many secondary school IT departments are under immense stress. They're expected to perform like professional IT organisations while trying to maintain an often hyper-diverse estate of laptops, desktops, tablets and peripherals. I know this because I started my career in one back in the early 2000's - in fact it's where I met my wife.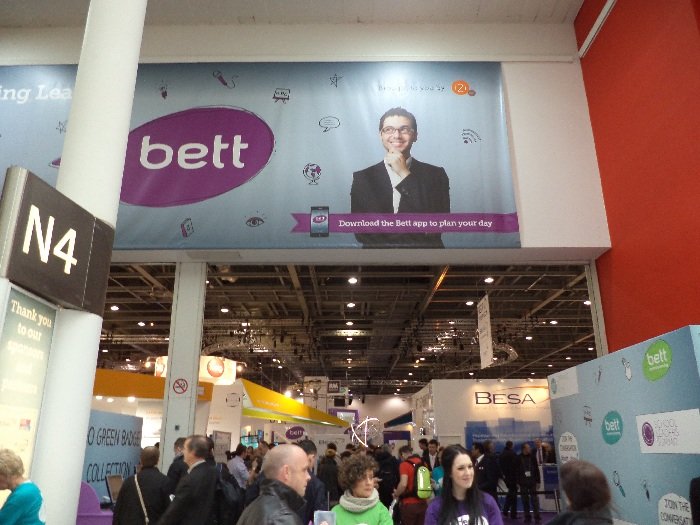 It's this stress that leads school IT departments to seek out new technologies to help bring some relief to their busy lives. Enter the Bett show. The annual IT in education show, held at London's ExCel Centre.
This year some 575 exhibitors showed everything in tech from security to screens, cloud to carrying cases, over four days of summits, seminars and fringe events.
As the largest technology trade show in the UK, its size is also its downfall as it's surprisingly difficult to navigate; much like the education IT industry itself. The National Curriculum increasingly requires that IT forms part of every subject taught in today's schools. When combined with ever-increasing and demanding technology-savvy users, static budgets and fluctuating levels of skills in these departments, the task is difficult, to say the least.
The good news, however, is that one industry's problem is the IT channel's opportunity. For too long the education industry has been dominated by a small number of specialist suppliers, trying to offer a consolidated technology stack to schools. While there is still a place for this approach, it often isn't a strong enough proposition to cover all the IT that's available for schools today.
Jim Gavin, IT Systems Manager at Maltings Academy, a secondary school in Witham, Essex told me, "Our needs are changing on a yearly basis with new courses and new technologies. We need more flexibility in our delivery and commercial models. The likes of Google Apps for Education Academies and Microsoft Office 365 have offered some good solutions to these but we need more."
From walking round the show this week and talking to some of the vendors it was clear to me that not enough is being done to bring fully integrated, yet flexible solutions together for schools. From point of sales solutions to CRM, CCTV, VDI, messaging, AV and VLE's the list is endless – yet they are all still managed by the school's IT department.
It's not a case of bringing all these technologies into a single box on site, as that would require its own overhead to run it. Instead the solution is to bring a secure modular framework into schools where these services can all run in harmony and to allow a service provider to manage it for them. Think of it as 'à la carte' service-driven IT, based on cost-per-user contracts that match the school's fiscal year and provide a risk-free pay-as-you-go model. Is this too much to ask? If not, what are you waiting for?