Time for artificial intelligence to make life easier
Andrew Anderson, CEO of Celaton, believes that it's time for resellers to embrace artificial intelligence and stop fearing the technology
Artificial intelligence (AI) is leaping forward from the laboratory to the workplace. This isn't a story about robot butlers or a rogue computer shutting down a space station ("I'm sorry, Dave, I'm afraid I can't do that…"), although scientists did announce recently that they had created an AI stand-up comedian able to keep the audience laughing by gauging their mood and reacting ("R2-D2 swears all the time, we have to bleep him out for the kids!").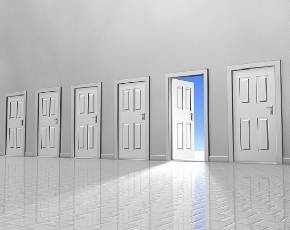 Where once AI was a topic for science fiction, it is in use right now, powering business solutions and solving industry challenges. And when businesses face challenges around big data, managing data volumes and scaling their IT to face new challenges, it's their partners that they turn to in order to make sense of what is possible.
AI is only materially useful when it can mimic what makes the human brain so unique – the ability to learn, change behaviour, and make decisions based on new rules and apply them to varied and unstructured data.
Businesses are fortunate that such solutions are available and that they are used to perform activities that previously would have taken staff away from really high-value activities. AI can be used to streamline labour intensive clerical tasks and decision making in a way that hasn't been possible before. Think about when staff must deal with documents such as customer correspondence, invoices, receipts, delivery manifests and insurance claims. This is not an area where staff add value, they merely process the documents according to business rules. This is something that AI can do at a fraction of the time and cost of human personnel – who can be redeployed to work where they do add real value, building relationships with customers, winning business and planning for the future, for example.
VARs hold the key to integrating the right solutions with different customer industries, so are uniquely able to gauge how AI can benefit businesses – they know their customers inside and out and the pains they face, especially around the perennial problem of managing data. One of the key areas where AI is adding value and transforming businesses is with those software stalwarts Enterprise Resource Planning (ERP), Customer Relationship Management (CRM) and with financial data.
An AI component is something that sets apart the most powerful IT solutions where data needs to move from A to B along business rules. Where a VAR can remove the burden from its customer and effectively give them some of their staff back from document drudgery they effectively work a miracle!
The impact of big data on business has been huge for those that have taken the leap. Yet it doesn't matter how much data an organisation deals with – paperwork is still tedious, necessary, and important to get right first time. Misfiling, mistakes with figures and names, or putting off dealing with a difficult customer are all challenges that AI does not suffer from, unlike human data processors!
The average business of any size deals with so many inbound information streams every day. Think about customer emails, postal letters, and faxes, customer relationship managers entering data during calls. Goods inwards process deliveries of stock, and the finance department deals with purchase orders in and out, expense claims and payroll.
AI is able to alleviate those data entry and hygiene challenges, freeing up staff and helping the business achieve higher value, and appreciation for their existing software estate, like ERP or CRM.
Adding AI to these solution can move the perception from commodity IT that can be tedious to use, to the business tool that just works, and is accessed when the business needs to withdraw powerful insights rather than for entering endless records.
That sounds pretty revolutionary! From "I can't let you do that, Dave", to "Here, let me help you with that, Dave…"
---
Andrew Anderson is CEO at Celaton
Read more on Enterprise Resource Management (ERP) Services